Beginner
Mark as New

Bookmark

Subscribe

Mute

Email to a Friend
Hi There, Just trying out ISE Version 1.3 and encountering some issues getting access to the sponsor portal.
Just checking about a Standalone deployment is it OK to have the sponsor portal interface the same as you manage the ISE from?
I cant seem to get to the sponsor portal on 8443 it just doesn't display the page. It doesn't even fill out the URL at the end.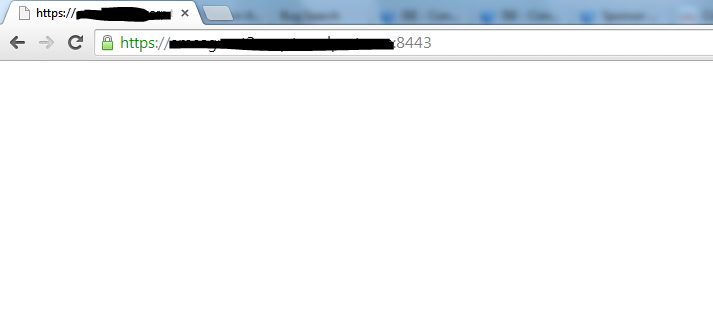 When I fill in the URL for it. I get this.

The Portal is set up like this So from what I see it should work. If I use the preview button in the portal set up I can get to it fine. Am I missing something?
1 ACCEPTED SOLUTION
Cisco Employee
Mark as New

Bookmark

Subscribe

Mute

Email to a Friend
Graham,
I've seen this a few times. Do you have separate PSNs? Note that the DNS entry (Alias) for the Sponsor Portal needs to point to a PSN and NOT the Admin Node. This usually fixes the issue. Create an alias in DNS for sponsor.domain.com (replace domain.com to reflect your domain name) and point it to a PSN. Then type sponsor.domain.com into your browser. The system will redirect to the default Sponsor Portal.
Note this Capture from the ISE 1.3 Admin Guide:
The full guide can be found here:
http://www.cisco.com/c/en/us/td/docs/security/ise/1-3/admin_guide/b_ise_admin_guide_13.pdf
Please Rate Helpful posts and mark this question as answered if, in fact, this does answer your question. Otherwise, feel free to post follow-up questions.
Charles Moreton