Highlighted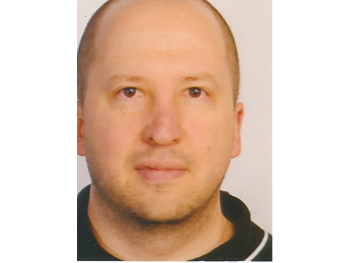 VIP Advisor
Mark as New

Bookmark

Subscribe

Mute

Email to a Friend
ISE 2.2 and 2.3 and vCenter 6.5 - .ova still not working!!!
The ISE 2.2 and 2.3 Installation Guide warns us politely that the .ova will not deploy with vCenter 6.5 - it doesn't state why (which is not great) but it mentions using an OVF tool to convert the file instead. On the Cisco Support Forums one user recently posted on this issue and I recommended he read the installation guide - which he did and then created his own post of the process on a private blog - https://ripplesinharmony.wordpress.com/2017/09/19/installing-ise-2-3-on-esxi-6-x/
It looks like a horrendous process and not as trivial as what the ISE Installation Guide may suggest.
Since I hadn't been affected by this up till now (because of vCenter 6.0) and also because I use the .iso installer in my labs, I didn't care much for this issue. But my customer just upgraded to 6.5 and now they have the same issue. Due to internal processes, they prefer the .ova because it's blessed by the vendor and also seems the way Cisco likes to have us install the VM's (to ensure consistency and better TAC support etc.).
Why is this still a problem?
Can someone in the BU please upload a .ova version to CCO that will work in vCenter 6.5 and beyond, rather than making this a problem for the customers to solve?
The workaround for us will be to install the .iso because I don't know/trust that the ova to ovf conversion will have the integrity of the source data - my fears may be unfounded, but how will I ever know that the .ovf is 100% as good as the original.
I have around 15 new ISE VM's I need to build in a short space of time and this is going to be a bit of a pain ...
1 ACCEPTED SOLUTION
Highlighted

Cisco Employee
Mark as New

Bookmark

Subscribe

Mute

Email to a Friend
Below is from one of our field engineers in deploying to vCenter. Please note that I had no issue in using @vsphere.local credential.
... download OVFTool for Mac and install.
Next you have to change the default domain for login to the vCenter. My install had the default pointing to the localos domain and therefore I had to login using administrator@vpshere.local which did not work using OVFTool due to the special characters. To do this you must login to the vSphere-Client UI (https://vcenter/vsphere-client) NOT the new vSphere UI (https://vcenter/ui). Under Administration>Single Sign-On>Configuration>Identity Sources select the domain that contains the administrator or other accounts and click the blue ball with arrow up near the Add/Edit/Delete options.
Once that is done you can now try the deploy. If you have any type of networking or other configurations in vCenter you will need to specify that as well. My command/output is shown below with network.



./ovftool --noSSLVerify --diskMode=thick --name=Cisco\ ISEPAN01 --datastore=C220M4\ Disk\ 1 --network=Server\ Network /Volumes/ISO/ISE-2.2.0.470-virtual-600GB-SNS3515.ova vi://10.99.10.9/CM-Ranch/host/10.99.10.101




Opening OVA source: /Volumes/ISO/ISE-2.2.0.470-virtual-600GB-SNS3515.ova




The manifest validates




Enter login information for target vi://10.99.10.9/




Username: administrator




Password: ********




Opening VI target: vi://administrator@10.99.10.9:443/CM-Ranch/host/10.99.10.101




Deploying to VI: vi://administrator@10.99.10.9:443/CM-Ranch/host/10.99.10.101




Transfer Completed                    




Completed successfully



It worked for me also to use OVF tool to deploy to an ESXi 6.5.