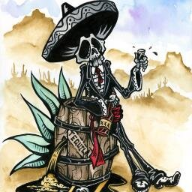 Beginner
Mark as New

Bookmark

Subscribe

Mute

Email to a Friend
ISE VPN Client-Provisioning-Portal doesn't work with DACL
On our ASA we have over a 100 group policies and each group policy has their own ACL(vpn-filter). During the unknown or non-compliance stage I am looking to push down a DACL via ISE so that I can control where they are able to go, mainly the ISE servers and remediation servers. If I don't push down a DACL than those users who are connecting and are in non-compliance can still access resources based on the vpn-filter assigned to the group-policy.
Problem:
I am running ISE 2.0 with Cisco ASA 9.5.2(6). When I apply a DACL with anything other than ip any any to my authc profile, my users are not redirected to the provisioning portal. In the Wireshark captures I see that the url-redirect has been sent and I can even copy the url-redirect which has been applied to my session into my browsers and I am able to load the portal.
If I remove the DACL or like I said earlier, use ip any any in the DACL I am properly redirected.
Does anyone else use DACLs in this manner? Am I running into a bug with this version of code?

1 ACCEPTED SOLUTION
Cisco Employee
Mark as New

Bookmark

Subscribe

Mute

Email to a Friend
To discover ISE, ISE posture module probes ise.cisco.com URL to detect if redirection is needed.
You can also define a specific discovery host in ISE posture agent profile to force the agent to go to some specific website on the intranet. You then have to whitelist the ip address of that host in the DACL. When posture module connects there, the ASA redirects and you go through the posture process.
You can generate the DART bundle and examine ISE posture logs to see the details of what the module is trying to do.