Highlighted
Beginner
Mark as New

Bookmark

Subscribe

Mute

Email to a Friend
I'll try to keep this short but include as much as I can.
We have ISE2.0 installed and stood up 2.4(patch 5) ISE severs. We slowly switching everything over from 2.0 to 2.4.
Everything pretty much stayed the same and all wired 802.1x and MAB have no issues.
Wireless 802.1x and MAB have no issues
However we do have an issue with Wireless Guest (using MAB). In WLC, we can switch back to ISE 2.0 and it works but with 2.4 it does not.
We only have 1 WLC 5520 running 8.2.166.
I'll followed "ISE Guest Prescriptive Deployment Guide" just to double check if something was added or needed to be changed from 2.0 to 2.4. Which is attached.
From ISE the client on the guestnet authenticates and is allowed.
-ISE is also sending all the correct info, redirect to the WLC (debug capture)
From the Client they try to connect and then it just fails to join the WAP.
-Because the client never establishes a connection wireshark produces no data
-We have tried 3 client laptops, running windows 7 and 10
From the WLC, which I'm pretty sure is the issue
-Running debug client MAC, it shows the url redirect never occurs
-It's like the WLC gets the information from ISE and then just ignores it and since the client's MAC is not allowed, it's rejected.
-I notice on the failed connection it tries "Apply WLAN Policy over PMIPv6 Client Mobility Type, Tunnel User - 0" not really sure why it's doing that.
-The settings are exactly the same, it just fails when we switch to the new AAA servers and yes i've updated the WLC ACL to include the new ISE servers IP's instead of the old ones.
I've attached the WLC client debug, working is using ISE 2.0 and failed is using ISE 2.4 with all the same policy sets, profiles, and anything else i can think of.
Any suggestions or clues?
1 ACCEPTED SOLUTION
Highlighted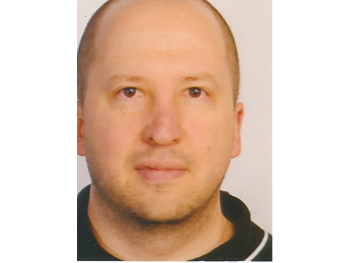 VIP Advisor
Mark as New

Bookmark

Subscribe

Mute

Email to a Friend
Regarding the five access requests and access accepts ... is it just plain access accept and no URL? 5 in a row doesn't sound right. Should only need one. And there is no ack (I made a typo in my initial reply about ack - if you saw that reply please ignore my comments)
invalid Authenticator would indicate wrong shared secret. You are right that if other wlan is using same radius servers successfully then this open SSID wlan should be able to use same radius creds. Weird. Are you sure the other wlans are indeed using the same PSN?
Does your guest wlan setting use ISE NAC Mode under the advanced tab?
i think you need to chase down the invalid Message Authenticator - you won't get the URL redirect until that is sorted.