Beginner
Mark as New

Bookmark

Subscribe

Mute

Email to a Friend
Hi mates :)
Are Cisco's MIB files are stored in the switch by default? or should we load them in to switch?
I ve read Cisco pdf about MIBs which says: "cisco's public MIBs are organized in to 2 subdirectories: v1/ and v2/"
But I couldnt find those subdirectories with dir all-filesystems command on my 4506 switch (IOS 12.2).
I need to learn how to get MIBs. I'll appreciate your help
tx for your help in advance
1 ACCEPTED SOLUTION
Highlighted
Mark as New

Bookmark

Subscribe

Mute

Email to a Friend
Highlighted
Mark as New

Bookmark

Subscribe

Mute

Email to a Friend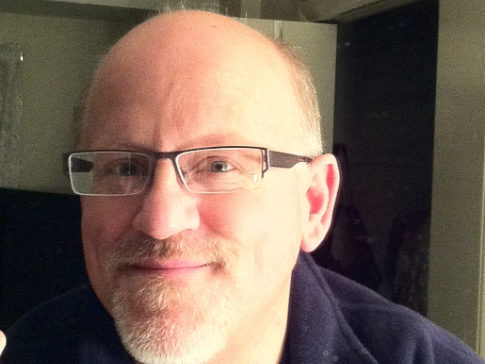 Hall of Fame Guru
Mark as New

Bookmark

Subscribe

Mute

Email to a Friend
Re: MIBs- where are they stored?
The subdirectories referred to are on Cisco public ftp server. See ftp://ftp.cisco.com/pub/mibs/
If you use the tool rmushtag referenced, it will steer you to the MIBs your device(s) use and allow you download via http. The ftp site is for "power users".
Hope this helps, Please rate helpful posts.
Hi everyone.I have a problem in my Network.So i have 3 routers and a firewall in my topology. I have configured OSPF and all routers works expect R3 (see in the image below)When I watch my neignbor in R3 it says :192.168.7.7 1 INIT/DROTHER 00:00:37 10.0.2...
view more
Created by
ldanny
on

01-19-2020

04:48 AM
Introduction Host Onboarding is the term used when connecting an endpoint (hosts , IOT , Other devices) to the fabric , and can be accomplished in a couple of ways.One option is the "static" approach as oppose to the dynamic and secure approach using&nbs...
view more
Hello!We update our ASA Failover sensor for PRTG.Improve usability.New manuals.You can read about it in attachment file.Download sensor from: http://www.powerc.ru/download/asafailover.zip
good morning I have this report from users, saying that they encounter connection issue only when they are wired , but the wireless I fine. both connection are using the same path to the internet ...please advised a troubleshooting plan.
Created by
okumar
on

01-16-2020

08:30 AM
Enterprise Switching Business Unit is glad to announce Beta release 16.12.3 for all Catalyst 9200/9300/9400/9500/9600. This release is made available to allow users to test, evaluate and share feedback before General Avail...
view more