Highlighted
Mark as New

Bookmark

Subscribe

Mute

Email to a Friend
prime lms 4.2.2 discovery
We installed the ova for lms 4.2, and do have an eval license. The 4.2.2 service pack is also installed.
At this point, our old lms 3.2 is still considered "production", and we are planning to decommission this
once we get the permanent licensing for 4.2
I've gone through the setup, using 3.2 as a guide for scheduled job times, etc. The discovery job run, but seems
like it never completes. The first run started this past Sunday, and as of yesterday morning it was still running.
I stopped/restarted dmgtd, and did some more tweaking on the setup. The discovery job kicked off at the scheduled
time, and it is still running. This time I will let it go and see if it completes.
My question is, is it normal to take this long to run in 4.2? I'm a long time user of ciscoworks and I don't recall
the discovery EVER taking this long to complete. My current environment is about 530 devices. A previous environment
had over 1200 devices, and discovery never took this long. So, has anyone seen behavior like this? Just curious because
I have not. Thanks - chris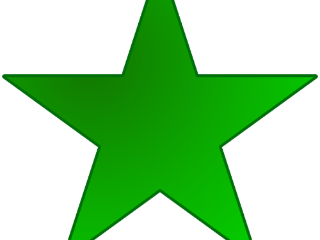 Cisco Employee
Mark as New

Bookmark

Subscribe

Mute

Email to a Friend
prime lms 4.2.2 discovery
Discovery is never expected to take that long. There has been some reported issues which came out to be one or the other issue as setup/software/bug to result like this.
If your LMS 3.2 is behaving this way it too has some issues which needs t/s. I would say all LMS 3.2 owners should probably be on LMS 3.2.1 before any t/shoot.
Though, to further look into this a debug ouptut of discovery should be helpful for anyone to comment further on what to do.
-Thanks Vinod **Rating Encourages contributors, and its really free. **
Mark as New

Bookmark

Subscribe

Mute

Email to a Friend
prime lms 4.2.2 discovery
Vinod,
thanks for the reply. Our lms 3.2 machine is fine, everything is good with that one.
It's the prime 4.2 machine that's having problems. I have just stopped discovery, made some more adjustments, and I'll
go over everything again before the discovery kicks off again (at 6pm).
It's pretty nice being able to work on and prep the new version while still having a working version. At any rate, thanks for the reply, and if I make any headway, I'll respond back to this thread with what I did. - chris
Mark as New

Bookmark

Subscribe

Mute

Email to a Friend
prime lms 4.2.2 discovery
nice to have the luxury of a demo license for lms 4.2, I can take my time and play around and make sure everything is set up like our lms3.2 before we go live........
even after adjustments, the cusom discovery was still running after 5 plus days.....not good
I ended up changing the discovery job from custom to standard, and added a second seed device. The results were very good. It discovered what I would expect to be discovered. It took ~16hrs to discover 458 devices (there are about 70 devices that can't be discovered and need imported. I'll let this go a few days and monitor. Nice thing is, if I need to delete everything and start over, I can. I did see in the documentation that certain settings in the custom discovery can make it take a lot longer, but I wouldn't expect the results I saw with the same settings as our lms 3.2 server.
But for now, all is good - chris