Highlighted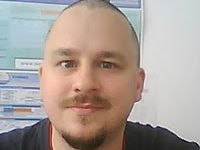 Participant
Mark as New

Bookmark

Subscribe

Mute

Email to a Friend
vNAM 6.2.1b on KVM stuck at initializing database
After a new install on KVM, the "Initializing database. Please wait until initialization process finishes." message stays on the web interface, even if I wait for a long time (30 minutes).
I didn't see any error messages during the installation (install_log.txt) or at booting (1stboot_log.txt). I could assign an IP address, ping the VM and, as mentioned, access the web interface.
This is the command I use to start the VM:
/usr/bin/qemu-system-x86_64 -name vNAM 6.2.1b-1 -m 4096M -smp cpus=2 -enable-kvm -boot order=c -cdrom /opt/gns3/images/QEMU/nam-app-x86_64.6-2-1-b.iso -drive file=/opt/gns3/projects/0b46108e-6a81-4d27-b433-10b7801384ac/project-files/qemu/b6b784ae-5d35-41de-bdd8-dd12f3784612/hda_disk.qcow2,if=ide,index=0,media=disk -serial telnet:0.0.0.0:2001,server,nowait -monitor tcp:127.0.0.1:40905,server,nowait -net none -device virtio-net-pci,mac=00:00:ab:46:12:00,netdev=gns3-0 -netdev socket,id=gns3-0,udp=172.26.1.4:10000,localaddr=0.0.0.0:10000 -device virtio-net-pci,mac=00:00:ab:46:12:01 -machine type=pc-1.0,accel=kvm -nographic -rtc base=utc
Show tech output is also attached. Can you guys help me with this issue? Thanks in advance.