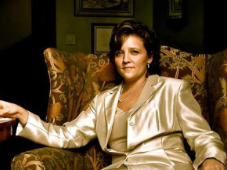 Cisco Employee
Mark as New

Bookmark

Subscribe

Mute

Email to a Friend
[Webinar] Cisco Firepower Threat Defense: SSL Decryption
Encrypted traffic still giving you security headaches?
Tired of policies that don't address encrypted traffic?

If you're looking for an answer to these issues, Cisco Security has the solution for you.
Join Jason Maynard, Security Consulting Systems Engineer, in the upcoming webinar, Cisco Firepower Threat Defense: SSL Decryption, and learn how to use Cisco's SSL Inspection feature built into Firepower Threat Defense to optimize your ASA rules.
You'll learn how you can:
• Block selected encrypted traffic without inspecting it
• Decrypt and Inspect selected encrypted traffic
• Do NOT Decrypt encrypted traffic (ex: banking, finance, health)
Attend this webinar, and you'll benefit by:
• Seeing a hands on demo deploying the solution form start to finish
• Learn how you to inspect and control encrypted traffic on your network
Who should attend this webinar:
▪ Network Engineers
▪ Security Operations Managers
▪ IT Managers
11/2/2017 or 11/15/2017
9AM PT or 12PM ET