Are you an experienced network professional? If yes, we'd like to understand how we can better organize network management activities in a way that makes sense to you. Your response will help Cisco improve a product feature that could benefit you. Help us...
Read More

Whether you're attending VMworld 2019 on-site or from afar, read the latest on the key themes to expect. They are also the key themes for IT management today, from software defined everything to cloud and automation to IoT and edgecomputing : http://bit.l...
Read More
Inviting all Network professionals! We want you to tell us what devices you use to do your work and its screen resolution. Your response will help us improve network management tools. Click here to take the 5-minute survey: http://cs.co/9009E28lV Thanks! ...
Read More
We're looking for network operators and engineers to complete a 2-minute icon preference study. The icon choice will help us better represent information on a Cisco software product. Click here: https://ciscoux.az1.qualtrics.com/jfe/form/SV_6saOh5sRd7dwAi...
Read More
Executive and Technical Blogs Cisco takes IT to the next level with Artificial Intelligence that allows you to work more efficiently and proactively. Read more here Learn about the future of Application Hosting on Catalyst 9000 series switches. Cisco AI N...
Read More

Does your work involve network monitoring and troubleshooting? Do you want us to make it easy or may be automated for you? If yes, please join us for a 1-hour session so that we understand your environment and priorities better, and solve the problems tha...
Read More
Do you have hands-on experience with network management and/or security? If yes, please participate in this quick online study. We'd like to understand the top tasks critical to managing & securing your network. We'd also like to know how you would group ...
Read More
Up to 50% off ISR with SD-WAN Cisco Integrated Services Routers provide: Enhanced application performance across the enterprise Reduced bandwidth costs Protected customer privacy Increased resilience from the most advanced attack methods with quality, sec...
Read More
The home grown Application-Specific Integrated Circuit ( ASIC ) of Cisco , Unified Access Data Plane ( UADP ) ,has been fundamental in driving multiple Enterprise switching products . It's better hardware performance and increased software flexibility com...
Read More
Digital transformation is compounding the complexity for IT networks: the dependency of businesses on IT networks is increasing, there are more users and devices on the network than ever before and the demands on the networks to maintain business continui...
Read More
Business adoption of Internet of Things (IoT) is picking up and entering mainstream production environment. At last, industry is moving away from pilot projects and proofs-of-concept and are beginning to run their businesses on IoT, a recent studyshows th...
Read More
Catalyst 9000 Series has been heralded as the torchbearer ushering an entirely new era in networking. Catalyst 9000 Series along with Cisco's Intent Based Networking solution provides policy based segmentation, automation and assurance. Catalyst 9000 seri...
Read More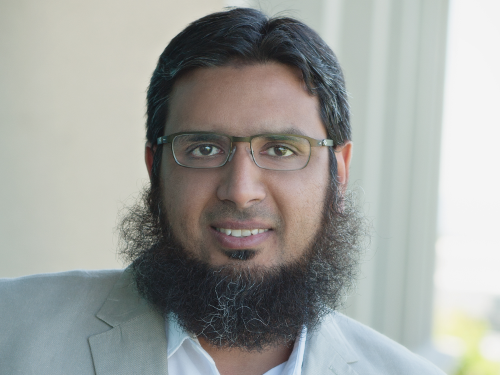 The Growing Catalyst 9K Family Cisco introduced Catalyst 9K family of products in June of 2017 which soon became the fastest growing product in the history of the company. Its phenomenal success is a testament to what it brings to the customers. It truly ...
Read More
The more I learn about the applications Cisco partners are building using the DNA Center's open APIs, the more I am impressed by the creativity by which they are using these APIs. Their solutions are helping network operations by removing the guesswork an...
Read More
The Catalyst 9000 family of switches is at the heart of Cisco's Network Intuitive strategy. The success of Catalyst 9000 Series Switches is inspiring! We are extending the success further by introducing our newest Cisco Catalyst 9200 Series Switches, whic...
Read More