Calling Cisco Customers who manage networks in your companies We have a quick 5-minute survey for you to complete. Your response will help Cisco improve a product feature that could benefit you. Click here now: http://cs.co/9002E0kjC Thanks, Hannah Faye C...
Read More
Do you have hands-on experience with network management and/or security? If yes, please participate in this quick online study. We'd like to understand the top tasks critical to managing & securing your network. We'd also like to know how you would group ...
Read More
Want roadmaps? Are you headed to Cisco Live? You're in luck! As a member of the Networking Customer Connection program (CCP) you have access to roadmap sessions exclusively at Cisco Live if you've registered for a full conference pass. Not a Networking CC...
Read More
BGP AS Path Prepending AS Path is the fourth BGP attribute, AS Path is well known, mandatory attribute. BGP prefer the shortest AS path to get to destination. In other words path with shortest AS path list is more desirable. You can manipulate this by usi...
Read More
BGP Route filter BGP updates can be controlled by using a numbers of different filtering methods. BGP updates can be filtered based on routes information, on paths information or on communities. All the methods will achieve the same results choosing one o...
Read More
IP RoutingIP routing is basically the process of moving packets from one network to another network using routers.Routing protocolsRouter use routing protocol to dynamically find all the networks within the great internetwork and to ensure that all router...
Read More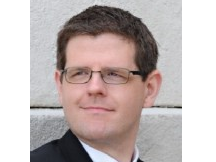 Presenting at Cisco Live is fun. Actually, the weeks of work getting slides together with a Session Manager bugging you for submitting them late and doing slide reviews with brand police is not fun at all. What's really fun are the conversations that you ...
Read More
Distribution listsA distribution-list is used to control routing update either coming to your router or leaving from the router. Distribution-lists work on a variety of different IOS routing protocols like EIGRP, RIP, and OSPF. Distribution-list is one of...
Read More
The fifth generation of cellular technology (i.e. 5G) has the promise of changing our lives in almost unimaginable ways. Downlink speeds are expected to increase by an order of magnitude and the internet-of-things will bring on millions of new devices to ...
Read More
Cisco announces new innovations in SD-WAN, ISRs, SD-WAN Services, and Catalyst 9000Scott Harrell, Senior Vice President and General Manager of Cisco's Enterprise Networking Business, shares more Join us for upcoming deep-dive briefings via the Cisco Custo...
Read More
This is my first blog on the Cisco portal and my not a native English speaker. So there is a chance to make some grammatical mistakes. Please ignore it or make me correct. Few days before we were working at a client site and we found some limitations on N...
Read More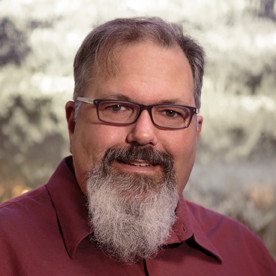 Don't miss the upcoming Cisco Software Demo Series - Learn how Cisco SD-WAN extends intent-based networking across the branch, WAN, and cloud. This webinar takes place Friday, March 2, 2018 11:00 am PST.Join us as we explore the architecture that makes up...
Read More
Our product teams want to hear from you! We have opened up product enhancement ideas for the following products:ISR 4000 SeriesISR 800 SeriesCloud Services Router 1000All you have to do is login to the Enterprise Networks Customer Connection Program (CCP)...
Read More
IntroductionAn interesting BBC article about barcodes shows how IT relevance can dramatically change retail and manufacturing. Although an early barcode was developed in the late 1940's, it took engineers at IBM, in the 1970's, to create modern day laser-...
Read More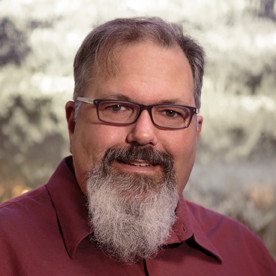 We have a new game for you to try! Test your knowledge about Cisco Enterprise routing, switching and mobility as you take a quick break and play this fun game. Gobble up incentives and gifts as you try to outrun the critters and answer questions along the...
Read More