Cisco Employee
Mark as New

Mark as Read

Bookmark

Subscribe

Email to a Friend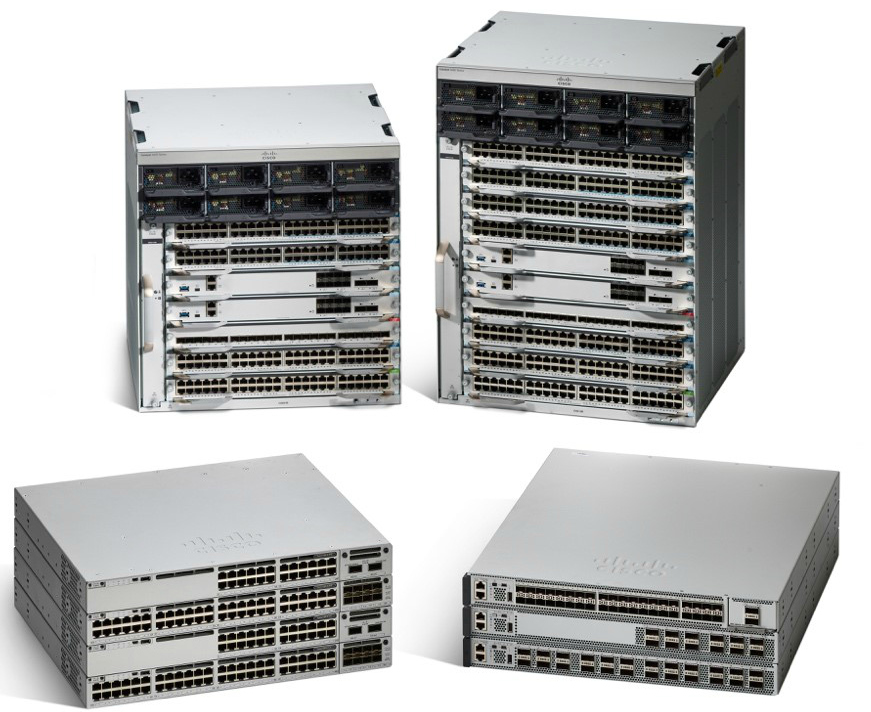 An explosive growth of network use is underway which has some estimating that that over half of the world's population now has internet access and spends approximately 11 hours daily on line. And that number is growing. By 2020, we can expect 50 billion devices to be connecting by 2020 and internet usage will similarly grow. This growth coupled with the changing threat landscape introduces new set of security challenges. Enterprises must secure their assets from advanced persistent threats where perimeter security is proving to be insufficient.
Cisco understands these trends and is leading the way with the Digital Network Architecture (DNA). Cisco is ushering into a new era of networking with the new Catalyst 9000 series of switches, Software-Defined Access (SD-Access) and Network Data Platform (NDP), which deliver the core principles of DNA.
As we transition our network infrastructure closer to the software-defined networking architecture, it is imperative that we simplify our software licensing strategy. Therefore, with the launch of Cisco Catalyst 9000 Series we are moving to a more intuitive two-tier, software licensing model – Essentials and Advantage. Essentials tier provides baseline networking capabilities while Advantage tier focuses on Cisco value added differentiators.
The Essentials tier offers an augmented Network OS license – 'Network Essentials' -- that provides Full L2 and Routed access capabilities on the Catalyst 9K platforms. It additionally provides a 'DNA Essentials' license that contains relevant Base Automation and Monitoring capabilities on the switch and DNA Center to simplify network management and troubleshooting through Plug n Play, On-box python, Client 360 and more.

The Advantage tier is arguably the finest software tier available in the Enterprise Switching market today. It contains the best Network OS license – 'Network Advantage' providing Full L3, Segmentation and Resiliency capabilities on the Catalyst 9K platforms. It also provides a 'DNA Advantage' license containing Cisco's lead Enterprise architectural solution – SD-Access, providing policy-based automation from edge to cloud, network security through micro-segmentation, encrypted traffic analytics (ETA) and proactive issue resolution through predictive analytics.

Contents for each of the software package can be found in the respective datasheets for Catalyst 9300, 9400 and 9500. DNA licenses are inclusive of all the capabilities that are delivered by our DNA Center; no additional licenses are required with DNA-Center and the associated platforms APIC-EM and NDP.
Cisco understands Enterprise customers have invested in products such as Catalyst 3K with a Lan Base, IP Base or an IP services in a perpetual buying motion in the past. Therefore, with Catalyst 9K we continue to offer our Network licenses – Network Essentials and Network Advantage as perpetual only. However, with DNA licenses we want to offer flexibility to our customers. Most of the capabilities in these licenses contain new path breaking innovations from Cisco that our customers would be using for the first time. Therefore, we are offering DNA licenses – DNA Essentials and DNA Advantage as term-based licenses with 3, 5 and 7-year term options as that would greatly encourage our customers to try out these new technologies and deploy them in their Enterprise networks.
Additionally, DNA licenses being term based by design offers embedded software support and ongoing innovation promise to the end customers at no additional cost. This is immensely important because as Cisco transitions to a software-defined architecture, customers will expect significant, ongoing innovation from Cisco that would be covered under DNA licenses. Lastly, solution consumption is also
made easy with Cisco One software. To know more, please visit – www.cisco.com/go/onedna.
As we enter the new era of networking and introduce term-based licenses, we understand software license management will be important, as our customers now have to manage perpetual and term-based licenses across multiple campuses, branches and regions. Therefore, very soon within DNA Center, we will introduce a 'DNA License Manager' application to provide Enterprise customers a single pane of glass for visibility on all aspects of software licensing. This application will be a one-stop shop for all Enterprise customers as it would cover the entire portfolio of Enterprise networking that comprises of routing, Switching and wireless products.
The value of Cisco's new era of networking is here – it's time to make the Switch!
Want to hear more about this and other technical details from the announcement? Join us on July 11, 2017 from 8:00-9:30am PT for a deep-dive session and Q&A. Simply join the Cisco Customer Connection program and then register for the session. www.cisco.com/go/ccp
7 Comments
You must be a registered user to add a comment. If you've already registered, sign in. Otherwise, register and sign in.