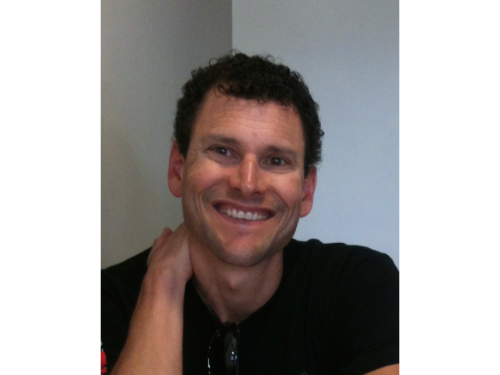 Cisco Employee
Mark as New

Mark as Read

Bookmark

Subscribe

Email to a Friend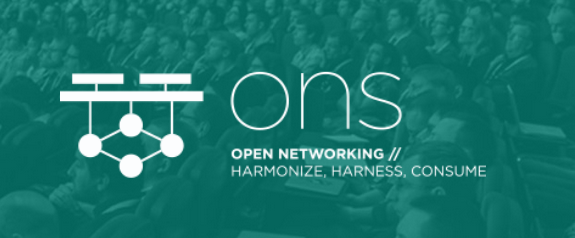 Open Networking Summit (ONS) was this week in Santa Clara, CA. The theme of the conference was "Open Networking - Harmonize, Harness, Consume." We kicked things off with a hackathon, the first ever at ONS. Despite being announced late and limited to a single day due to a packed schedule, roughly 100 people dropped in at some point and around 50 rolled up their sleeves and really contributed to one of more project teams. We certainly got the conference off on the right foot as we immediately began harmonizing folks from different open source projects, harnessing the passion and talents of a skilled group of open source developers, then consuming large quantities of draft beer at the Open Source Community Reception immediately after the hackathon.
Teams
The largest group by far was focused on ONAP. The wiki and code became publicly available only Monday morning. This group left in mass to attend to the ONAP overview session Monday morning, then returned for what was essentially a demonstration of how to get started with an ONAP deployment in Rackspace with lots of Q&A. This is currently the only supported deployment model. Deployment to generic OpenStack is coming soon. A few people actually tied to deploy their own instance, worked through some issues, but reported back positive results.

There were a few small teams that worked on projects around OpenSwitch OPX, led by Dell/EMC.

Others worked on docs for OpenDaylight, OPNFV, and OpenSwitch.
Project Presentations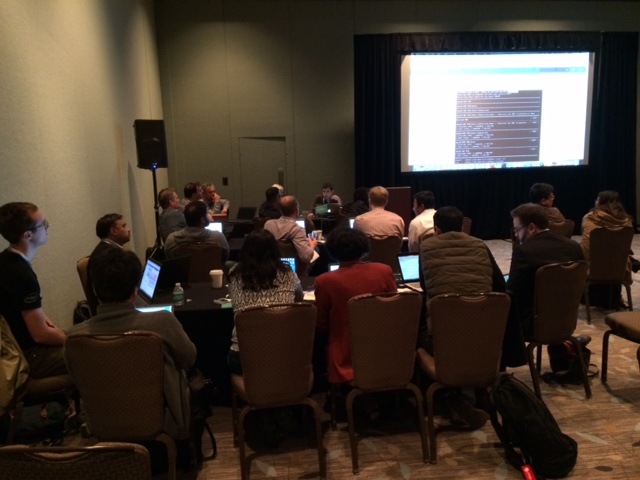 ONAP Team: The ONAP wiki went live and code was made publicly available at 7am, hacking started at 9am. Following a general overview of ONAP offered as one of the conference tutorials, participants walked through getting started with ONAP, installing and running it using a number of VMs spun up within Rackspace. There were some "surprises" along the way, but most things worked well and whatever did not was quickly resolved with help of experts in room. End results, 20+ people had first experience with ONAP, have a better understanding of what it is, how it works, and what is required to get it up and running. As of today, ONAP runs on Rackspace only; however, the support for a generic OpenStack deployment is coming soon (weeks, not months).

OpenSwitch Team: Used the gRPC interface provided through the OpenSwitch open source network operating system (OPX) to configure VLANs as a proof of concept of what can be done.

OpenDaylight Docs Team: Updated OpenDaylight Unimgr developer guide and user guide to new template and made changes for the upcoming release - Carbon.

OpenSwitch Docs Team: Explored ways to make documentation interactive. Used Open Switch docs as a test project to demonstrate the potential benefit to open source docs in general.

DELL DevOps Infra Team: Integrated an app into this infrastructure, using Elastic Beats with ELK stack to deploy logging configuration to all the servers in the cluster and report back and collect within Elk Stack and display via Kibana.
Consensus and Next Steps
Participants enjoyed the hackathon and considered it a very valuable use of their time. Note that they had to miss out on other tutorial and Keynote sessions in order to free up time to participate in the hackathon. Plans are to have additional hackathons at future ONS and other Linux Foundation events. We hope to see you there!

Thanks to Cisco DevNet and Dell-EMC for their efforts in joining with the Linux Foundation to make this first ever hackathon a reality.

You must be a registered user to add a comment. If you've already registered, sign in. Otherwise, register and sign in.