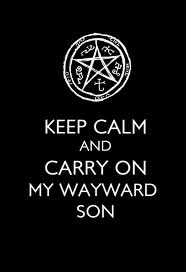 Enthusiast
Mark as New

Mark as Read

Bookmark

Subscribe

Email to a Friend
One of the services provided as part of most Cisco service contracts is advance hardware replacement. Customers tell us they really value the ability to get working hardware quickly when their covered hardware has failed. This article describes some of the work that goes on behind the scenes to make sure customers can get timely, reliable hardware replacements, and provides some hints for making effective use of this valuable service.
Cisco operates over 1000 depots in more than 100 countries around the world.
Most of these are to offer premium (4 hour or less) replacements. Over 14,000 different Field Replaceable Units are available for service. To see which services are available where and for which products, please reference this link:
http://tools.cisco.com/apidc/sam/search.do
(Cisco login required to view this link)
Do's and Don'ts
Please don't open an SR and say "I need an RMA". Tell us what the problem is so that we can document it for further follow up to improve the quality of the product.
Please do cooperate with TAC folks who would like to troubleshoot a bit more. This is important to make sure your part has in fact failed. Sometimes, problems can be fixed more quickly without an RMA.


If you are concerned about a pattern of failures, it is possible to request a failure analysis to understand why the part failed.


When the part ships, there is a link in your service request to help track the status. A tracking number - which is a link to the shippers website - is available once the part has been dispatched for next business day orders.


If you solve your problem in the meantime – please refuse delivery and we will restock the part.


When you get the part, please install and let us know if it solves your problem. We really appreciate hearing that the problem is solved, and want to document it in the service request. It's no problem to leave your service request open until you get a chance to confirm that the part resolves your issue.


If there is a problem with the new part received - we want to know! Use your original service request to report any issues with the new part.


In US/Canada, for most parts, you can peel off the shipping label to find a return label. If there is no label, you may not need to return the old part - some parts we don't ask you to send back. If we don't get the part within 2 weeks, our asset recovery team will be in touch.
Thanks for your cooperation, we strive to give excellent service and have an industry leading team.
What do YOU want to ask a TAC engineer? Send your questions to techsupportnews@cisco.com. If we publish an answer to your question, you'll see your name in print, impress your friends, and get some free stuff too!
You must be a registered user to add a comment. If you've already registered, sign in. Otherwise, register and sign in.