Beginner
Mark as New

Bookmark

Subscribe

Mute

Email to a Friend
Hi folks,
Myself, and colleagues of mine, have been contemplating going off on our own. We all have around 10+ years in technology and many of them in technology consulting.
I'm curious though, is there room for new Cisco partners or is the market pretty saturated? Or does Cisco have more work than it has partners to do the work?
Most consulting/project/MSP companies and current Cisco partners, seem to have been in business for quite a while now. I don't see many start-ups. Is there a reason for that?
Thoughts? Opinions?
Thanks!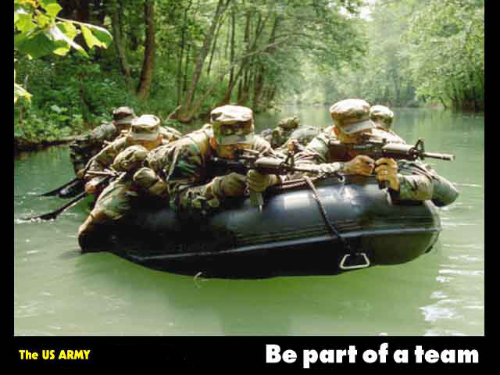 Advisor
Mark as New

Bookmark

Subscribe

Mute

Email to a Friend
Research will really help here. How many Cisco partners are in your area (25 mile, 50 mile, 100 mile radius)? What partner level are they and what specializations do they have? What are their strengths and weaknesses? What are yours? It shouldn't take too long to see if you will have the same skills set as the other companies or if you'll be able to provide a differentiated service. Cisco has such a broad product line that theres always work, but your competition will be directly related to your skill set. For example VoIP is hot now and most partners want a piece of that pie. There's a lot of competition now. Cisco recently acquired IronPort. I bet there are not a lot of partners that are familiar with those products. There's a niche for a good company that has knowledge in it. I would also suggest networking with Cisco itself. Get to know everyone you can in the local Cisco office. They will throw some business your way if you help increase their numbers. I'll scratch your back if you scratch mine :-)
Advocate
Mark as New

Bookmark

Subscribe

Mute

Email to a Friend
I believe you'll find that most "startup" partners these days are working verticals or niche markets.
There's so much used equipment/ grey market equipment on the market, I think it'd be tough to get a VAR-like practice established that handles general equipment sales, installation, and maintenance.
(cheap)People just get something used off of eBay, then pay some twerp from a Cisco Academy to do a basic config. They don't get much service, but they don't expect much either and they get off cheap.
If you get into the "general" business, you only have two ways to differentiate your business: price or service. You (as a startup) can't "out cheap" the bigger competition because they are getting better wholesale discounts. So, you're left with providing nothing short of legendary Customer Service to get word-of-mouth on the street.
Media advertisements won't help. Do a search for "Cisco partners" ... of the jillion or so hits you'll notice they all say (basically) the same thing. If you were the customer, how would you choose? Dart board or the recommendation of someone you know, right?
If you collectively have a following of clients / customers, then you have a pretty good shot at it, as long as you are well disciplined with the paperwork (contracts)and scopes-of-work, statements-of-work, and customer service.
Often as not, it's not the technical stuff that'll get ya, it's the bureaucracy (taxes, Social Security, licenses, bonds, insurance, setting up the LLC or Corporation ... someone **MUST** be the business manager.
If none of you are good business heads, hire one or rent one (a good accountant), borrow one, whatever you have to do. Bad administration will sink you faster than competition
Also, don't forget the Small Business Administration has a lot of good information about getting started, there might even be some cheap loans or grants available.
Good Luck
Scott
Beginner
Mark as New

Bookmark

Subscribe

Mute

Email to a Friend
Thank you both for your insights. It is greatly appreciated!