Options
Mark as New

Mark as Read

Bookmark

Subscribe
In my product management role at Cisco Systems the world's largest networking vendor, I get to hear first-hand the requirements from cloud and network service providers and large enterprise customers.
Situation:
The Pandemic effect
The Global COVID-19 Pandemic has changed the way we access applications and corporate network resources. With people working from home, students remote learning the online usage has risen significantly. The traffic origins have shifted from corporate buildings to home broadband connections. The traffic generated is more distributed in terms of location and number of devices, this is having a big impact on Enterprise IT networks. Data usage is on the rise as expected, there is a spike in usage of cloud-based video conferencing applications, streaming applications, e-commerce, social media and last but not the least gaming.
Implication:
Cloud and network service providers are scrambling to meet the business demand to build out additional network capacity and distributed secure connections within a falling IT spend budget. Network automation with tools like Cisco Network Services Orchestrator (NSO) is becoming a basic requirement in running a fast dynamic and multi-vendor network infrastructure environment.
Read more on Cisco NSO here:
Free NSO download for trials and free training here:
https://developer.cisco.com/docs/nso/#!nso-fundamentals/nso-fundamentals
Action:
Leverage NSO based automation to drive:
1) Rapid deployment of applications and new services (enabling CICD and Devops environment)
https://www.cisco.com/c/dam/en/us/products/collateral/cloud-systems-management/network-services-orchestrator/nso-bridge-automation.pdf
"NSO's model-driven approach to network automation and service orchestration is enabling Telstra to improve network service outcomes for our customers. Our deployment of NSO is providing our customers with new levels of quality services faster."

- David Robertson, Director for Network Transport & Routing Engineering, Telstra
how Telstra is transforming Read Telstra case study Read Telstra news release
"Cisco Open Network architecture has enabled us to dramatically increase our ability to provide a highly responsive customer experience. The flexibility and open nature of the Cisco solution will equip us with the tools to innovate new services at a rapid pace and keep ahead of our competition."

- Sadahiro Sato, VP of ICT Innovation, SoftBank
2) Operation efficiency driving full automation of:
Frequently run tasks
Scaled deployment
Configuration and change management
Multi-vendor networks
Audits and network compliance reporting
"Cisco's model-driven approach to network automation and service orchestration is enabling Orange to drastically speed delivery of services across our entire lifecycles."
- Christian Gacon, VP of Wireline Networks and Infrastructure, Orange
Christian's testimonial Read Orange news release
"Cisco Network Services Orchestrator reduces the risk of configuration errors and the time required for network configuration by as much as 75 percent. It will play a key role in expanding our networks."

NTT Communications
3) Next Generation Network Development
Cloud and Baremetal deployment of applications
Cloud ready network infrastructure deployment
Enabling NFV, CNF and Containerized environments
"Equinix accelerated its cloud aspirations by using Cisco NSO for self-provisioning of its Cloud Exchange service."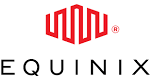 The journey of this network transformation and shift towards the cloud environment is not an overnight one, addressing overall requirement with multiple point solutions/products not aligned to an overall architecture is a recipe for disaster. Cisco NSO orchestration engine is cross domain and helps customers manage and run the network deployment from a point.
Here are some more customers with success stories
https://community.cisco.com/t5/nso-developer-hub-documents/nso-public-references/ta-p/3651999
You must be a registered user to add a comment. If you've already registered, sign in. Otherwise, register and sign in.