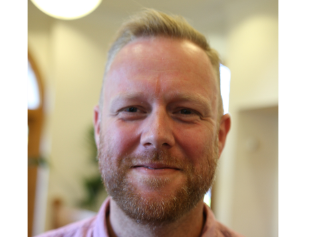 Cisco Employee
Mark as New

Mark as Read

Bookmark

Subscribe

Email to a Friend
Spring is in the air, which in Swedish terms means that temperatures are (mostly) above freezing, and we get more than 3-4 hours of sunlight per 24-hour cycle. This also traditionally (3 years is a tradition, no?) means that we are heads-down planning our yearly Developer Days event that will take place 18 to 20 June this year in Stockholm, Sweden as per the usual.
The main feedback we received last year was along three lines:
MORE - as in time together during the event

DEEPER - as in the nature of the topics during the longer event
MEATBALLS - as we forgot, for some reason, to serve that last year
We have made the event longer this year - three days with an extra intro day for beginners, deeper - as in we have an awesome set of both external and Cisco-internal speakers going deep on many topics) and we will do our very best to serve Swedish Meatballs.
NSO is designed on a set of core ideas and principles to solve some of what we believe to be the hardest problems in robust and realistic (i.e. usable on real networks) network automation and abstraction. Most (if not all) of these principles are very much generally applicable in todays network, and we will dive deeper also in this dimension of the solution.
We are lining up some very interesting speakers. We have a mix of people
using
NSO to manage some very large networks, engineers from NSO core development team, and engineers from our services-side that have worked together with customers to develop with, and deploy NSO across service providers and enterprises.
I myself have been given a nice slot during the Thursday and am hard at work putting together content for you to wake up over. I have some strong opinions, and I know that an audience may need some waking up exercises on the last day of a content-ehavy event (and after "midsummer"
*hinthint*
). My aim is to make it a great opportunity for sharing my view on the future of the domain NSO is acting in, and certainly (and interactively) get feedback on it.
The feedback from last year also called for more face time with both users, but also with engineers and product managers from the NSO team. We have made sure that we have ample time and space set aside for deeper and more specific conversations on the needs and feedback from the user community.
We have also worked hard to make sure we stay ahead of ourselves when it comes to our social event. The dinner by
the Vasa Ship
last year got rave reviews. So we really had to dig deep this year. I can tell you that the theme this year will be
Swedish Midsummer
which conveniently actually happens the weekend after the event for people who are able to stay behind.

Ticket sales are now open, so head over to the registration page and make sure to secure a seat and I will see you in Stockholm in June!
You must be a registered user to add a comment. If you've already registered, sign in. Otherwise, register and sign in.