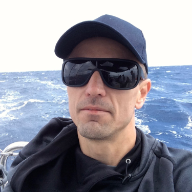 Cisco Employee
Mark as New

Mark as Read

Bookmark

Subscribe

Email to a Friend
Big thanks to all who attended and contributed to our second annual NSO Developer Connect in New York City. You all made it a truly great event!
We literally had to remove the tables from the largest room at the Cisco Manhattan office to fit chairs for all of you. 41 NSO users from 19 different companies from both service providers and enterprise joined the open discussion together with 30 NSO experts from Cisco.
Every Automation Journey is unique but we have much in common stated John Clowers, who led the user experience sharing session with the help of an NSO expert panel. We do seem to agree on the most important things:
It's not only about selecting the God Tool, as one called out.
Automation teams have to include networking and software skills.
All stakeholders need to be involved
Sometimes the devil is in the details, and sometimes you can't see the forest for all the trees. It depends on how you look at things and we find it helpful to have these two metaphors in mind while navigating toward our goals.
When starting up an NSO project it can be hard to see how to make the best of the different skills in the team. Kevin Corbin kicked off the day by giving some examples of what NSO means for the networking guy. One example was the big savings that can be made in the day-to-day work by using a single favorite CLI to all network devices, in contrast to learning many CLIs. Another advantage is that the NSO CLI is, in fact, an API, just like NETCONF! Kevin also talked about how Network Engineering is changing from an art of "figuring out what command to run on which device and when" to a structured process using Consistent Version Controlled Infrastructure deployed with Parallel & Automated Provisioning (e.g. NetDevOps). Can you see where we are going? Viktor Leijon continued from a software-centric point of view discussing how basic software practice can be used in Network Automation. Simple things like using version control, taking small incremental steps instead of giant leaps and automating your tests make a huge difference. Viktor has long experience from working side by side with Network Engineers and his interest in how we work has helped him understand how software practice is best used in networking. A very nice side effect of a model-based framework like NSO is that you can minimize the coding and automate the manual, boring work and focus on what makes your company unique. Which approach would you choose?
After lunch, we broke up into two tracks. The experienced technical track wanted to go deep and Sebastian Strollo and team did not let anyone down! With so much knowledge in the same room, no question was untouched, but there are always limits in what you can cover in a half day. For those of you looking for, even more, Stockholm and Developer Days is the place to visit in June of 2019!
While engineers were having fun, managers broke out together with Fredrik Swahn into a managerial track discussing people, process and the many aspects of leading change towards automation. The focus was to share experience, both good and bad. All projects are different and we have different levels of experience. What surprises me each time, is how sharing comes easy in small, informal environments regardless of where you come from. We don't share company secrets but we share ways of working and learn from each other. Clearly, there is a great need for sharing. Once the discussion was going it was hard to stop. This is how we want the NSO community to work for you.
Shafi Ambattuparambil concluded the first day with adding some perspectives using the Red Whale metaphor to show the importance to do things right from start and build a sustainable solution that can be maintained and supported over time throughout the organization. It's important to work together selecting the use cases and include all stakeholders. Cisco comes ready with CX Advisory Services to help connect the top-down approach with the bottom-up, drive change management when necessary and help teams secure the right business outcome.
Day 2 was new this year and is our commitment to meet your number one and number two request from previous events:
More time for hands-on.
More time for face to face meetings.
Fredrik Jansson and John Mullooly guided over 20 people through labs learning how to use Ansible with NSO and Cisco vBranch Core Function Pack, while Ashok and the other solutions architects were coordinating one-on-one meetings. Every time I see these labs it strikes me how well contained they are and how easy it looks. You can even continue working in the Cisco dCloud lab at home!
Since NSO Developer Connect meetings are much about, experience sharing and connecting industry peers, they are very informal and difficult to summarize. To get the most out of it you simply have to attend. There is a certain kind of focus that rarely emerge when meetings become too big. This is a key differentiator to full three-day NSO Developer Days event in Stockholm which have all sessions recorded and attendees from all over the globe. But of course, if you want (according to the survey) more of everything we served at the NYC connect, then you have to attend both J.
Anyway, I am very happy that 86% of you considered the event to be a good use of time. Not a single one did think it was not worth coming AND it really made my day. Continuing the discussions in a more social environment in the evening was very pleasant after a long intense day and help continue the motion.
Below you find names, titles, and link to event presentations published on the NSO Developer Hub.
NSO Developer Connect Team:
John Clowers, Sr SEM, Cisco Sales.
Kevin Corbin, NetDevOps Engineer, Cisco Enterprise Sales. The Art of Networking
Viktor Leijon, Technical Leader, NSO BU. NSO Onboarding Best Practice
Sebastian Strollo, Principal Engineer NSO BU. NSO Deep Dive Tech Talk
Fredrik Swhan, Product Owner, NSO BU. Managerial Track
Shafi Ambattuparambil, Senior Solution Architect Cisco CX. Expert Panel and Automation Advisory Services
Fredrik Jansson, Technical Leader, Tail-f BU NFVO Update and Labs
John Mullooly, Distinguished SE, SP CTO (NFVO Update and Labs)
Tomas Mellgren, Director of Engineering, Expert Panel
Dan Sullivan, Technical Solutions Architect, Expert Panel
Ashok Sadasivian, Technical Solutions Architect, SP Sales, meet the engineer
You must be a registered user to add a comment. If you've already registered, sign in. Otherwise, register and sign in.