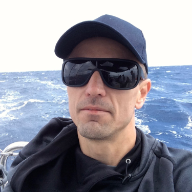 Cisco Employee
Mark as New

Mark as Read

Bookmark

Subscribe

Email to a Friend
A great question! Before I finalize the NSO Developer Days agenda and share the details, I'd like to make a final call to get your input!
Like most things in life, Network Automation is not a trivial thing. Since you are here you have probably decided that the benefits are too many and that the power of collective intelligence to great.
The goal of this community is to but be there with you regardless of where you are on your journey! In addition to the 10.000 unique visitors we get each month, we have a dedicated global team of Cisco NSO Subject Matter Experts (SME) representing all regions and relevant roles.
The value we deliver to you - is closely linked to the feedback we receive. To empower you to do your jobs better and help you through challenges, we must know what is going well and what is going less well.
Take the opportunity now, to influence the NSO Developer Days agenda and make your voice heard. The next event is scheduled for March 3, 2021. We will close the feedback window on Monday, Jan 25. Use this link to suggest a topic.
To stay engaged, do like the SME's, and subscribe to discussions. Thanks to this feature and all the dedicated people, the community can deliver a solution within just 2 days! Can we improve? Definitely, if we do this together!
Did you miss Developer Days in December?
You must be a registered user to add a comment. If you've already registered, sign in. Otherwise, register and sign in.