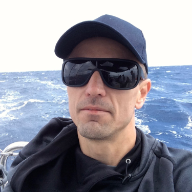 Cisco Employee
Mark as New

Mark as Read

Bookmark

Subscribe

Email to a Friend
thru
We're excited to announce our third annual Cisco NSO Developer Days NYC!
Returning to New York City, the two-day event is a tremendous opportunity to learn more about real-world applications of automation, gain a better understanding of NSO technologies, participate in labs, and engage in open discussions with peers and the engineers that built NSO. The goal of the event this year is to learn, inspire, and connect!
We will kick-off the event on the first day with a mix of inspirational talks, technical deep dives, and conclude with hands-on labs and a workshop. Three break-out sessions, two hands-on labs (using dCloud) and a new strategy and leadership track will be offered as well. Both labs will be available online after the event.
Technology Lab Track

Lab 1: Nano Services
In this lab, we develop a basic Nano service application. Nano service applications differ from Fastmap applications by allowing a service to be both activated and deactivated in multiple stages. This is useful, for example, if the application needs to allocate and return a license for the virtual machine it spins up and down. You need to be comfortable building a Reactive Fastmap service application for this advanced lab.
Lab 2: NSO in and on Kubernetes
In the first half of this lab, we build a k8s deployment of NSO from the ground up. We will start packaging NSO in a Docker container, from there we will gradually build up to having Helm charts that can deploy NSO in a k8s cluster. In the second half, we will turn things upside down. We will use NSO to orchestrate deployment and "day-n" configuration of an example cloud-native application running in k8s via NSO integration with Helm. You need to be comfortable with container concepts for this intermediate lab. Hands-on container experience is helpful but not required.

Strategy and Leadership Track

Are you a person with responsibility for leading the group of network engineers and software developers that do the actual network automation with NSO? If yes, what are your team's objectives? Do you have a strategy for your team's work? What will your automation group look like in 3-5 years? How do you define and measure success? What are your current challenges as a manager? What kind of support do you need from Cisco? These are some of the topics that will be discussed during this track.
On the second day, we will continue with more NSO technology sessions and experience sharing then conclude with future trends and summary.
A more detailed agenda will soon be released.
You must be a registered user to add a comment. If you've already registered, sign in. Otherwise, register and sign in.