Options
Mark as New

Mark as Read

Bookmark

Subscribe
‎05-30-2017 02:11 AM - edited ‎03-01-2019 04:19 AM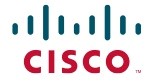 Advanced Services
Problem Statement:
Post NSO deployment in the network, we often get questions from customers "How to utilize/leverage my existing tool (NSO) for tasks other than service configuration?"
The typical tasks are:
Upgrading device operating system from one version to another. This depends on the device platform. A generic framework can be developed in which device specific upgrade procedures can be plugged-in.
Migration of services from one platform to another. If it is a brown field deployment then service(s) can be discovered by NSO.
Monitoring of the above 2 operations for the following:
Assurance that all the existing services/circuits are up and running after upgrade/ migration. Strict compliance to defined KPIs within the permissible threshold limits.
Parallel upgrade/migration:
Automation can facilitate the upgrade/migration of multiple devices at the same time in a small maintenance window.
OS upgrade and migration from one platform to another are some of the ongoing chores that network operators need to perform on a regular basis. Doing it manually (using MOP) is error prone and very slow and not much can be achieved in one maintenance window. Service Providers are penalized for any service interruption and hence assuring that all service/circuits are functional after upgrade/migration is key to the success of these maintenance windows.
The above tasks can be automated using NSO. It is a great value add and additional ROI for the Customer.
We are in the process of developing the above solution using NSO and these will be deployed at Tier 1 Service Provider in USA.
Author: Sandeep Lohia, Cisco Advanced Services Solution Architect
The Cisco Advanced Services Software Integration and Orchestration (SIO) group provides consulting and solution plan, build, and systems integration services around Cloud, NMS/EMS, OSS/BSS, SDN/NFV/ACI Management & Orchestration solutions for major Cisco strategic architecture plays to our Service Provider and Enterprise customers worldwide.