Beginner
Mark as New

Bookmark

Subscribe

Mute

Email to a Friend
Just wondered if anyone had used the Onplus portal and successfully attached to an ASA using ASDM. Ideally we would want to attach via the internal interface. If it is not possible I suppose a workaround is ASDM loaded on a machine locally
1 ACCEPTED SOLUTION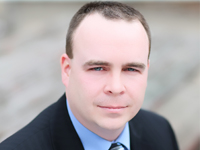 Contributor
Mark as New

Bookmark

Subscribe

Mute

Email to a Friend
Steve,
You can do want you're wanting to do.
I just tested the following using an ASA 5510 and a laptop on a remote network. This is all based on the asssumption that you OnPlus device is on the inside of your network and that your ASA allows ASDM access on port 443 (SSL/HTTPS).
1) Ensure ASDM-IDM is installed on the system you want to connect from
2) Log into OnPlus
3) Drill into ASA you want to connect to
4) Select the "Connect" tab
5) Select Generic (Do not use the Web --> Secure (HTTPS) connection option as this will only take you to the Admin page to download ASDM-IDM or try to use Java. I didn't test the Java version but theoretically it would probably work though I wouldn't recommend it.)
6) Enter 443 in the Port field (assuming this is the port allowed to connect to the inside interface of the ASA)
7) Select "Connect to device"
8) Once the connection is made, click the eye dropper next to the connection URL listed
9) Launch ASDM-IDM
10) Ctrl + V in the "Device IP Address / Name" field (you can't right click and select paste in ASDM)
11) Enter your credentials and login
And you're off to the races!!!
Shawn Eftink CCNA/CCDA Please rate all helpful posts and mark correct answers to assist others searching for solutions in the community.