Cisco Employee
Mark as New

Bookmark

Subscribe

Mute

Email to a Friend
What's new in OnPlus? - April 2012
Hello there OnPlus users!
The OnPlus portal has been upgraded on Sunday, April 22nd to our release 7.1, which introduced features we're really excited to tell you about.
Release notes for this portal upgrade can be found here.
Customer Login
Partners, and their Authorized Agents, can give their Customers login access on the OnPlus Portal. Access will enable customers to view only their own networks and devices. Customer access can be Read Only or a limited version of Full Access.
For a detailed description of this feature and step-by-step instructions on how to grant access to your customers, please see the video below, which you can also be accessed here.
In addition, customers that are granted access can use the OnPlus mobile app to access their accounts. The OnPlus mobile app is available on iOS and Android phones, and can be downloaded from the Apple App Store or the Android market place.
Coming up! A step-by-step instructional video that you can send off to your customers once you grant them access.
New Wireless AP Summary Report
Cisco OnPlus is extending its service offering by providing new wireless management capabilities!
OnPlus complements Cisco's latest Small Business Access Points, WAP 100 Series and WAP 300 Series, to provide a comprehensive wireless LAN management solution for partners that offer, or are expanding their offering to a managed wireless service practice and for customers looking for increased visibility and access of their wireless deployments.
The Wireless AP Summary report can be generated for a specific customer, provided that at least one Cisco WAP121 or WAP321 is installed in the customer's network. The report provides Service Set Identifier (SSID) associated client summary information and client traffic summary information.
For more information about Cisco OnPlus's new Wireless capabilities – please see here
Enhanced Discovery Process
When discovery is manually triggered for a customer network, on-screen messages will indicate the start and end of the process, as well as other process indicators. This is especially important to prevent manual errors, and to keep you informed about this process.
Once discovery is requested: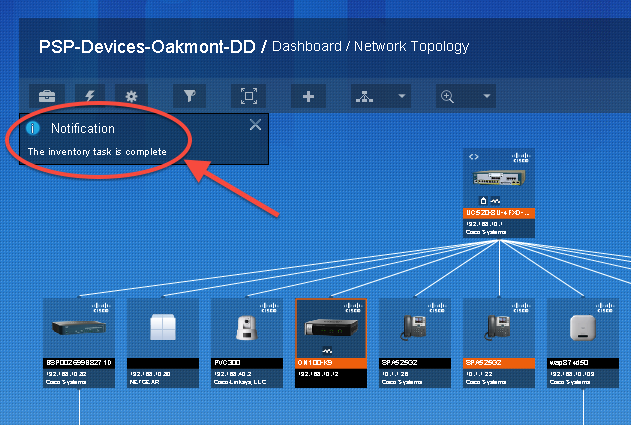 During discovery, you will get notification messages indicating the discovery is still taking place.
Upon completion, OnPlus will notify that the discovery process has been completed.
Upload OnPlus Discovered Devices to Autotask and ConnectWise
By setting up API configuration information in Autotask and ConnectWise, OnPlus discovered devices could be uploaded to these tools as configuration items. Each uploaded configuration item provides product name, reference number, and reference title. By clicking on the product name or reference number, additional information will be displayed about the device.
OnPlus will attempt to upload newly discovered devices on a daily basis
See below for some examples of OnPlus's uploads into Connectwise and Autotask:
Autotask: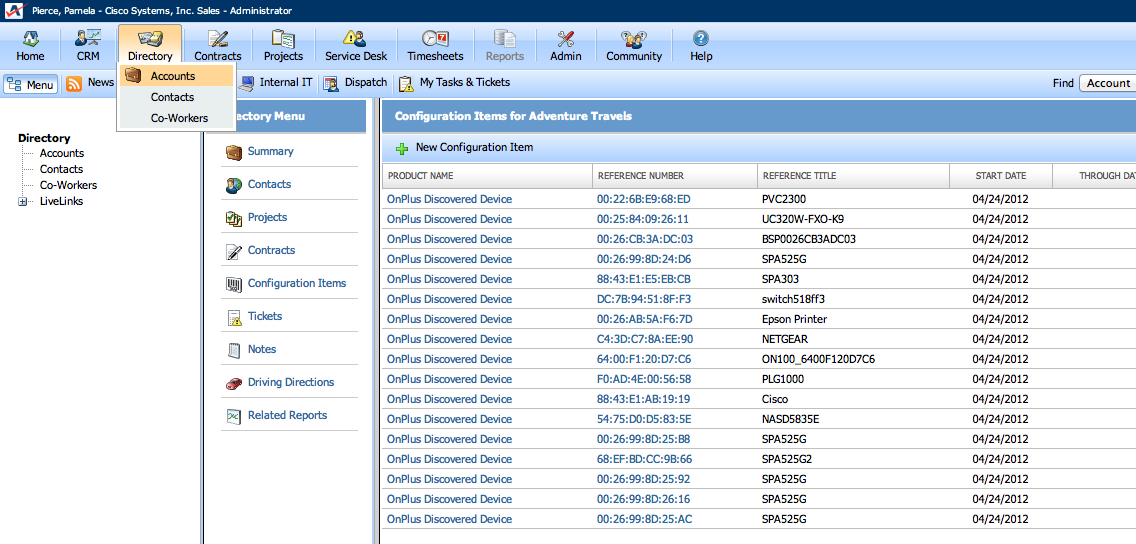 Connectwise: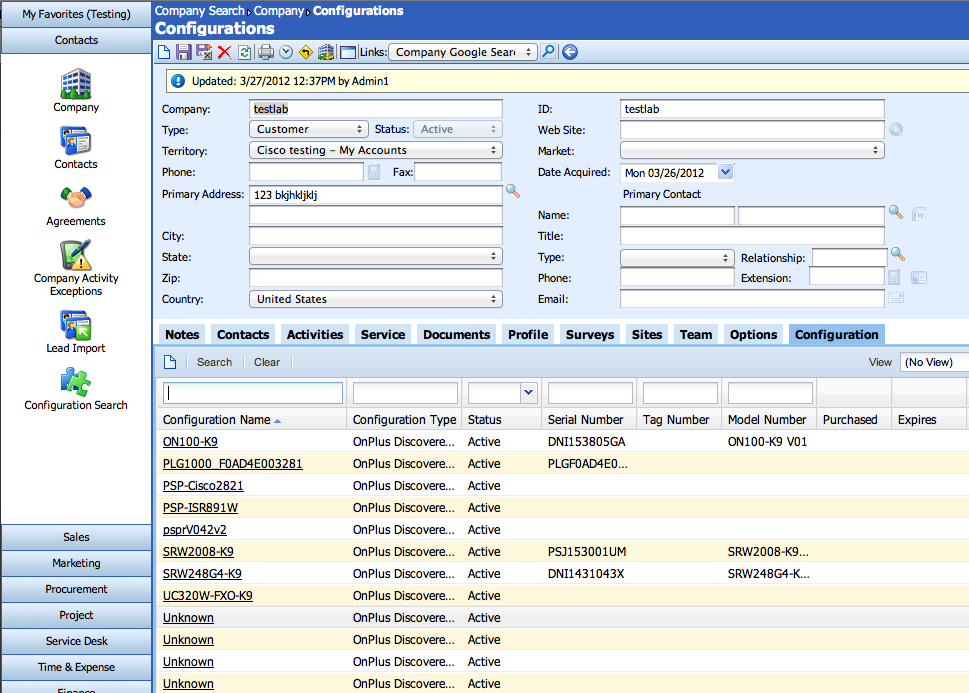 Device Support - ISR G2 and Catalyst 2960
Support for ISR G2 routers and Catalyst 2960 switches is now available on OnPlus.
Please note: the ISR2960-G does not support backup/restore or firmware upgrades; however ISR G2 routers support all features including backup/restore, firmware upgrades, and remote access.
As always, please let us know your thoughts.
Our Idea board of desired features is available here, and we encourage you to comment and suggest new requests.
We'd love to hear from you!
Cheers!
The OnPlus team