Beginner
Mark as New

Bookmark

Subscribe

Mute

Email to a Friend
1 Question
We have 3 ONS 15454 in A,B,C each place. The connection between different locations is a pair of single mode fiber. The topology is A>B>C>A. The A is main datacenter.
We want to make a redundancy design based on ROADM. The normal transmission is A to B to C to A. For example, when the problem occurred between C and A, like CxA. We want to change the data transfer direction to C>B>A.
How could I do that through the 15454 configuration software CTC? Which protocol should I use? I am newbie in the optical network. Please give me an easy grasping answer. (Please don't change the topology because we not only have A,B,C we also have other 3 locations to join in the optical ring. I just want to use A B C to make the question easy to be answered)
2 Question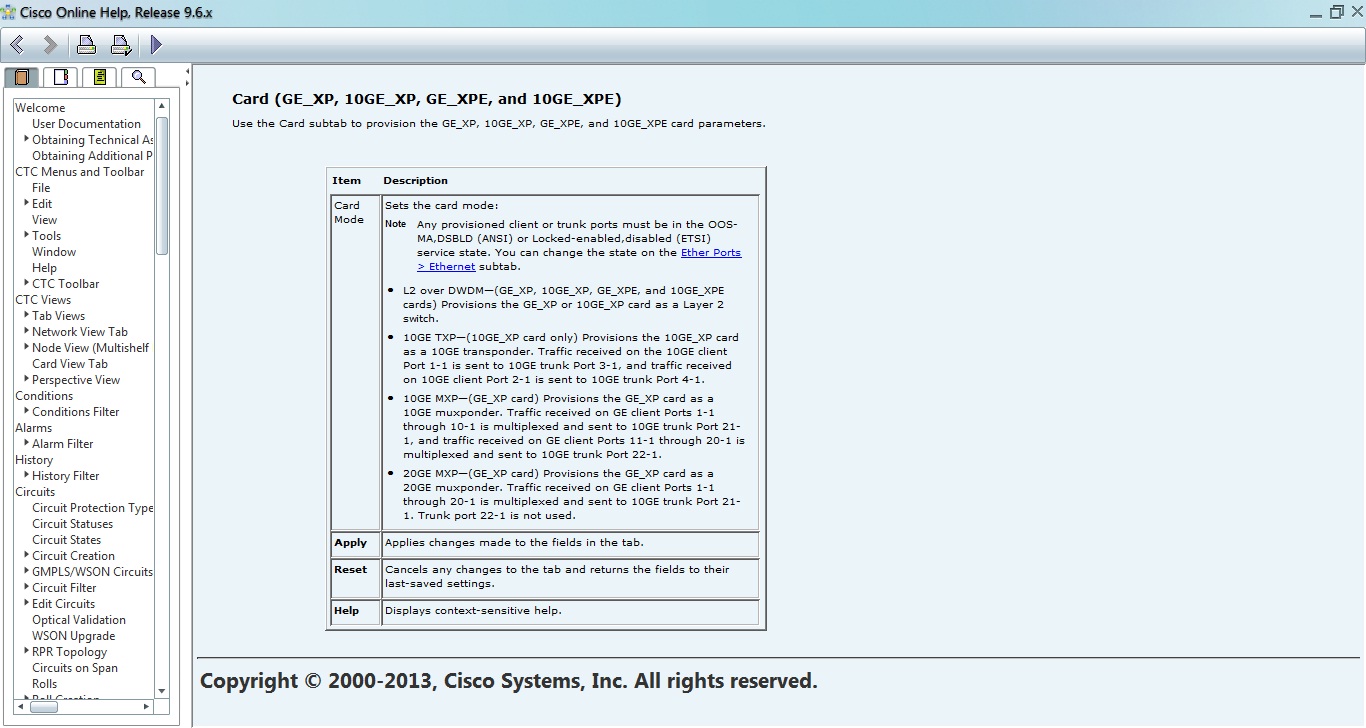 The 15454-GE-XPE card mode made me a little confused. Our each location have 2 15216 MUX/DEMUX patch Panel Odd. One for MUX to next location. One for DEMUX from last location. Does that mean I don't need to open the GE-XPE cards' MXP mode?
The reason I want to use L2 mode is that we have 2 GE-XPE cards for each location for different department function. The connection is 1st SFP port from GE-XPE to 6509 supervisor engine 2T active. 11th SFP port connects to 6509 supervisor 2T standby. The 11th SFP will have no data until the
active supervisor 2T changed to down. I am worried about if I open the MXP mode for GE-XPE. The 21th XPF gets data from 15216 DEMUX panel and transfers it to 6509 engine 2T through 1st SFP. But 6509 can't transfer the data back to 22th XPF through the 11th SFP on the GE-XPE. Because the 11th SFP connection is on standby engine 2T.
The question is what is the best way to make the right data flow direction from 15216 DEMUX through 6509 and back to 15216 MUX panel.
Thank you for the reading and help!
I will do my best to reply every feedback.:)
1 ACCEPTED SOLUTION
Cisco Employee
Mark as New

Bookmark

Subscribe

Mute

Email to a Friend
about Question-1
there are two ways to achieve your requirements.
use PSM card or second way is to use WSON.
PSM card is easy to install and it will cost less.
for WSON solution, your wavelength will switch automatically on fiber cut, but for this you have to make two nodes omni-directional that is source and drop nodes for that wavelength which seeks proteciton.
to make omnidirectional you need extra piece of hardware.
if your node has SMR2 cards, than you need one more SMR2 to make it omni-directional.
if its WXC than you need one more WXC, plus PRE and BST amplifiers.
so i think, just go for PSM cards :-)
about Question-2
The main question is if I open the 10GE MXP mode on the 15454-GE-XPE card, the port 1~10 can't do any communication with port 11~20 unless I connect them with a SFP switch, is it right?
yes this is correct.
Another problem is I confused about the muxponder mode GE-XPE and the 15216 MUX/DEMUX Patch Panel. Are they doing the same job MUX/DEMUX?
no there is difference.
there are three modes on GE_XPE card.
10GE MXP mode:
if you select this mode.
than it will multiplex all the traffic coming on port 1 to port 10 and trasnmit it through port 21-1.
and traffic received on ports 11 to ports 20 is multiplexed and transmit it through port 22-1.
in other words, all traffic coming on port-1 to port-10 is encapsulated over a OTN/SONET/SDH and transmitted via port 21. same for port 11 to port 20.
20GE MXP mode:
all the traffic recevied over por-1 to port-20 is multiplexed and transmitted through port 21, in this port port 22 is not used.
Layer-2 mode.
you have to proviion QinQ and SVLANS to pass traffic.
15216 MUX/DMUX are entirely different, they are used to multiplex and de-multiplex wavelength.
so if we have 5 GE_XPE cards on each node A and node B.
and you want to connected each card with each other, suppose port 21 of each card on each node is connected with each other.
than you need 10 fibers to connect them, one for each Tx----------Rx.
so instead of doing this, people use MUX/DMUX, in your case it is 15216 MUX/DMUX
so trunk port 21 of each 5 cards will be connected with these MUX/DMUX and than the signal is transposrted is this way.
please go through this picture.