Highlighted
Beginner
Mark as New

Bookmark

Subscribe

Mute

Email to a Friend
Microsoft Federation with Expressway
Hello all,
I launch this topic because I pretty sure that a lot of people are a bit confused with these integration like me. There a lot of kind of federations that can be done, Intra/Interfederation, with Presence Server or Expressway, XMPP or SIP and to be honest this really tricky to understand and make difference in Cisco documentations and even Cisco guys looks to be not ok with different designs and sometime contradict themself.
That's why I request your help, because I'm trying since several months to make an XMPP federation between Jabber clients of my customer and an external microsoft clients (Lync client but I'm not sure). We are trying to make this federation through Expressway C/E (Without any Dedicated Expressway Core for this federation) that means Presence server is not used to make this federation, we are under releases 10.5 for IMP and 8.6 for Expressways. We have open 2 cases with Cisco and we have never been able to make it work.
From the beginning, I ever had a doubt about if it is really possible to make it work with our design and releases we are using, I don't find anything in Cisco docs which prove that it can or cannot works.
According to some documentations from the latest Cisco Live, XMPP federation is not recommended by Cisco because of issue and Cisco recommend to do a SIP federation, but Expressway 8.9 and IMP 11.5.1SU2 are mandatory and moreover the Cisco documentation in order to make this configuration doesn't exist yet, it is in the todo list of Cisco.
Did you already do this kind of integration with release I'm using? How did you do ?
According to you, what I'm trying to do is possible or not ? What is missing in my infrastructure to make it work ?
Thanks
Kevin
1 ACCEPTED SOLUTION
Highlighted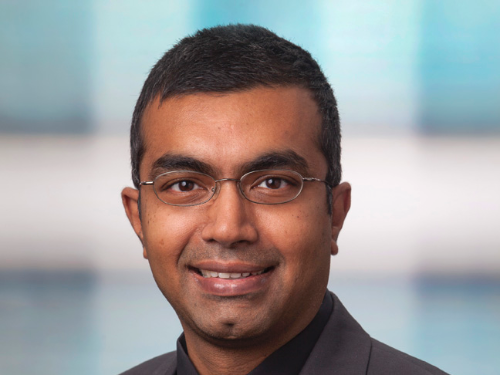 Advisor
Mark as New

Bookmark

Subscribe

Mute

Email to a Friend
Kevin
So in the link I posted above look at Page 56 you can see the config covered there for just IM/P which is I think what u are going for.
http://www.cisco.com/c/dam/en/us/td/docs/voice_ip_comm/expressway/config_guide/X8-9/CMS-Expressway-Deployment-Guide_X8-9…
The table you have is a good start however the key point is not just the platform but whether is SFB on premise inside the company, O365 where it's your company but using O365 and finally where u have Cisco and your partners are MSFT
So today in all the scenarios if just IM/P is desired yes expresway x8.9 and 11.5 can handle this
When A/V/Share comes into the pic CMS is needed in all scenarios
Only corner case is if you need A/V/IM/P/Share AND SFB is on premises then today CMS is not tested and hence u are pushed into a legacy method called expressway SIP broker which needs a dedicated expressway C inside the company and has many caveats. Once CMS testing is done, even that scenario will be consistent with the rest. This is covered here http://www.cisco.com/c/dam/en/us/td/docs/voice_ip_comm/expressway/config_guide/X8-9/Cisco-Expressway-SIP-Broker-Deployme… and does not support SFB2015 today.
Yes you can host it but like anything if you think your scale can go up best to break out workloads as needed but if you stay within your OVA limits you are fine
This table here lists all the services that can be run co resident on x8.8 and one thing to point out is that now even spark connectors can run co resident on C but you have to stay within 500 and 1000/2000 (simplex vs non simplex mode) depending on the OVA. This link is a bit dated for that and for the life of me I cannot find this table in the x8.9 and x8.10 release notes. I have flagged the expressway PM to add the changes. In addition MRA is not supported yet with co resident spark connectors. testing is not done but for SIP federation I don't see any issue as long as scale is maintained
http://www.cisco.com/c/dam/en/us/td/docs/voice_ip_comm/expressway/release_note/Cisco-Expressway-Release-Note-X8-8.pdf