Beginner
Mark as New

Bookmark

Subscribe

Mute

Email to a Friend
Now that I am firmly in the throws of the installation, my old nemesis - paging has come back to haunt me. I finally decided to go with an external paging system (Valcom to be exact) and avoid the complexity and incompleteness of a third party XML solution.
The scenario is that I have (2) physical locations (not connected via wire), each location has a page control unit with speakers attached to it. The Control Unit is fed from the CM via FXS ports in each location. The idea is to have 1 extension for side A, 1 extension for side B, and a third extension that will ring to both sides (for an all page). The "both sides" issue is what seems to be causing a problem. How can I give 1 extension to 2 separate FXS ports and have them go off hook at the same time?
e.g..
ext. 2000 on FXS port 1/1 to page building 1
ext. 2001 on FXS port 2/1 to page building 2
ext. 2003 on FXS ports 1/2 and 2/2 to page both buildings
If there are any paging "gurus" out there, especially one familiar with Valcom, I would love to pick their brain.
Thanks,
Jim Richardson
Beginner
Mark as New

Bookmark

Subscribe

Mute

Email to a Friend
Jim- I don't envy you. The only thing I can think of to accomplish this would be a hoot-n-holler scenario.
This could get a little (or quite) complex, so I'll email some details on what I think would work.
Beginner
Mark as New

Bookmark

Subscribe

Mute

Email to a Friend
Jim,
I have just recently brought up a manufacturing site with an IP phone system and I am currently researching paging vendors. I currenly have a quote for using Valcom equipment but before I buy, can you offer any comments regarding the product or your installation? My plan is to have multiple zones (office, manufacturing, and both) for paging. I have a 3640 router with an FXS card.
Thanks in advance,
Kevin Nadin
Sr. Systems Admin
CPI, Inc.
Highlighted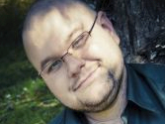 Explorer
Mark as New

Bookmark

Subscribe

Mute

Email to a Friend
I am not sure if this will work with fxs ports but,
use more than one physical port and connect:
ext 2000 = fxs port 1/1
ext 2001 = fxs port 2/1
ext 2002 = fxs port 3/1 and 4/1 or just use a y cable to connect a single port to 2 phone lines.