Highlighted
Cisco Employee
Mark as New

Bookmark

Subscribe

Mute

Email to a Friend
Networking Octel with Unity 3.X
Other than AMIS via the analog ports of with the DPA via the digital connection is there any other way to interconnect the two VM systems together?<br><br>Which way is recommended over the other (ie. analog versus digita)?<br><br>Which integration requires the least or little modifications/programming on the Octel (The Customer policies allow that enterprise to NOT be able to play/program with the OCTEL much?<br><br>Does OCTELNET support in Unity remove and need to have to use AMIS to talk between to the VM systems ?<br><br><br>
Highlighted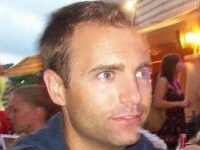 Rising star
Mark as New

Bookmark

Subscribe

Mute

Email to a Friend
Unity can talk to an Octel via AMIS -or- OctelNet. OctelNet is more feature rich but costs more because you need a Unity Bridge.

If the Unity server connecting via OctelNet will be replacing an Octel node, no changes in configuration are required on the other Octel nodes. The Unity Bridge will assume the serial number of the removed Octel node.

If Unity will not be replacing an Octel node you will need to ask Avaya, or whoever supports the Octel, how much they change to setup OctelNet vs. AMIS.

Keith

Keith Chambers
Diagnostic Engineer
Voice Network Team, San Jose
Cisco Systems, Inc.
Highlighted
Participant
Mark as New

Bookmark

Subscribe

Mute

Email to a Friend