Ordering guide for CUCM BE6000 9.0
Options
Mark as New

Bookmark

Subscribe

Mute
‎01-02-2013 01:38 AM - edited ‎03-13-2019 08:05 PM
Hi there,
Did anybody notice a mistake in the OG of the CUCM BE 6000 ?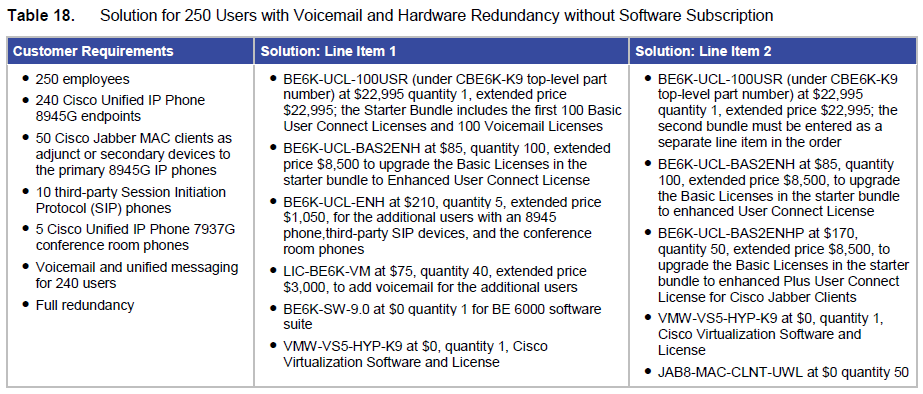 I think there's a mistake about the number of licenses needed...
We need to have 255 licenses: 205 Enhanced (for a part of the 8945s, SIP Phones, 7937s) & 50 enhanced plus (for users who have 8945 & Jabber Mac).
So, the BE6K-UCL-BAS2ENHP seems wrong to me, it should be BE6K-UCL-ENHP. Because it's not an upgrade but new users that we need to purchase in this example, right ?
The 100 BASIC users (in item 2) are already upgraded in ENHANCED, so I don't understand why they are upgraded in ENHANCED + next. (2 upgrades in a row, weird !)
Is anybody agree with me or am I wrong ?
Second point: Why JAB8-MAC-CLNT-UWL mentions "for CUWL only" ? Here, we're in an UCL config and not a CUWL config.
Thanks,
Rémi