Highlighted
Beginner
Mark as New

Bookmark

Subscribe

Email to a Friend
unity 2.4.6 exchange server coexisting with exchange 2000
We are running version 2.4.6 and due to some fun with cisco over support contract we are unable to upgrade at the moment. However I have been asked to upgrade our exchange server to 2000.
I know this version does not work with exchange 2000 however our setup is as follows:
Unity server running exchange 5.5 which replicates with our main exchange 5.5 server on a seperate machine.
If I upgrade the main server to exchange 2000 and keep the unity one running 5.5 is this likely to cause unity any problems?
thanks in advance
Pete
1 REPLY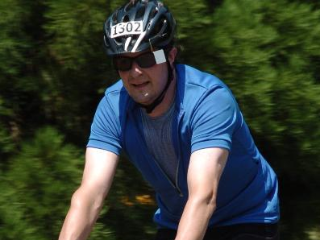 Cisco Employee
Mark as New

Bookmark

Subscribe

Email to a Friend
Re: unity 2.4.6 exchange server coexisting with exchange 2000
This can most definitely cause problems - search the forum and you'll find folks experiencing heartache with this on numerous occasions.
Couple of issues.
1. If you're going to set up an ADC, MAKE IT A ONE WAY! Only push information FROM the Unity Exchange 5.5 server TO AD... do NOT pull back from AD into 55, it will toast all your custom Unity data and you will lose everything with no possibility of getting it back. That's not good. The ADC is not overly bright about how it maps properties coming back on objects it doesn't immediately recognize and it wreaks havoc all over the place.
2. Of course Unity 2.x can only log into Ex55 mailboxes so everyone with a VM box will have to be on Ex55 or you'll have to switch from UM to VM where you have their email accounts on 2K and VM accounts on 55. You can't get UM to work in a mixed environement like this unless you get yourself to 3.x or later. The login sequence and security is totally different so the 2.x MAL will choke trying to access a 2K mailbox.
3. Realize you are in dangerous territory. TAC and the BU will not help you if you run into trouble here - 2K is not supported by Unity 2.x so if something goes wrong and it stops working the advice will be to reinstall and/or install 3.x or later to work with your enviornement. Proceed with caution and make sure you have a full and complete backup in your hip pocket before you do anything. I can't tell you how many times folks have screwed up the ADC here and called me begging for help. There's no "undo" here.