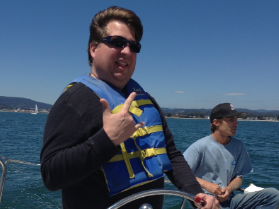 Contributor
Mark as New

Bookmark

Subscribe

Mute

Email to a Friend
Which collaboration tools/applications do you use most and find more valuable?
We talk a lot about the consumerization of IT, new collaboration tools and applications making their way into the enterprise and rate of adoption of new tools and applications. With all the new tools and applications available for collaboration, would you say are your top 3-5 that you use most or find the most value in?
Here's my list:
E-mail- this is my number one medium of communication. There's a lot of junk and irrelevant e-mails because of the number of mailing lists I'm on, but I've become very good at writing rules and visually filtering through the preview pane. I receive and share documents collaborating on draft versions with groups of people through e-mail, both internal and external.
Instant Messaging- for the short quick questions that require immediate response, I use IM because it's faster then e-mail and in many cases faster then a phone call. I can reach out to people who may be otherwise unable to respond such as while in a meeting and get a much needed response.
Directory- Cisco has a directory that delivers value in about 1/2 second. I can search on a person's name, I can view orginzation structure, floorplan, preferred and all contact information, I can even search on expertise. There are links to e-mail, page, download vCard, etc. Furthermore, our directory is offered as a service to applications so it ties into calendaring and IM clients enabling me to search and view specific information from these clients as well.
WebEx- the ability to set up a conference and do real-time sharing of applications gives a level of collaboration that surpasses talking through a word document or PowerPoint presentation over the phone only. I'm able to record and store the conversation, conduct polls, annotate, allow others to take control and share information.
WebEx Connect Spaces- a cloud based solution that allows me to share content with external partners/vendors. I have a number of widgits I can add for calendaring, recent activity, discussion threads, etc. that I use to build and manage project workspaces on demand. There's built in document control so I don't have to keep using e-mail to send documents and merge content, instead I can have each member update a single document stored in a central location.
This isn't to say I don't use and find value in other collaboration applications, because I do, but this list represents the applications I find the most useful and why.