Highlighted
Beginner
Mark as New

Bookmark

Subscribe

Mute

Email to a Friend
Wireless Network Scenario Possible?
Hello,
There is a classroom at my university that is in the shape of a rectangle that is 2,872sf. The room has a maximum capacity of 145 people. There are a total of four access points (AIR-LAP1142N-A-K9) that are supposed to support over 145 wireless devices total (two with overlapping channels, but not in close proximity). Central IT just implemented Cisco ISE to replace the prior existing authentication method, which was using the Cisco NAC Agent. The students are able to connect and authenticate perfectly. However, during peak and random times, the network comes to a crawl and it causes users to lose internet connectivity, but never lose connection to the access point. It takes them well over 30 minutes just to download a file that is less than 10MB when that same file can be downloaded in five seconds on a computer connected via Ethernet. The speed of our infrastructure is lightning fast and it used to work perfectly before they implemented ISE. In addition, there are actually more access points now than there were before and it was working perfectly when there were only two AP's and using Cisco NAC Agent. We determined that they are not the laptops and that the environment is 99% clear with no interference. According to reports, the AP's each have about 35 devices each, which is pretty evened out. The tablets are using 802.11g/n since 802.11b was disabled on the controller for testing to see if that was the issue (Note: 802.11b was what the clients automatically chose before ISE and it was working perfectly). They are telling us to upgrade 140 devices to support 802.11a and purchase more access points. Personally, I think that is garbage (to put it nicely) and these people do not want to help. My question is, does anyone have any idea they can think of that may be causing issues? Could ISE be the problem? Do we really need more AP's and have the laptop support the 5GHz band? The standard is 2.4GHz and how is it that other places can have a huge event and hold more devices with 2.4GHz? Also, how did it work before on 802.11b and not now when even after it was disabled, it still is an issue?
If you would like for me to clarify something, please let me know. I thank you so much and greatly appreciate any thought you may have. Thank you so much!!!!
Best regards,
John C.
Highlighted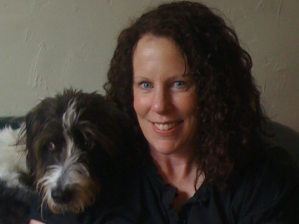 Rising star
Mark as New

Bookmark

Subscribe

Mute

Email to a Friend
John,
After reading your discussion, I recommend you post this to the Cisco Borderless Networks Community for more appropriate feedback and information. The Borderless Networks Community addresses enterprise technologies solutions, products and services -- specifically wireless solutions.
To ensure you receive the attention you need, I think this Community is your best resource.
https://communities.cisco.com/community/technology/borderless_networks
Thank you for participating, and please let me know if you would like for me to move this thread to another space within the Borderless Networks community.
Kelli Glass
Moderator for the Cisco Collaboration Community
Highlighted
Beginner
Mark as New

Bookmark

Subscribe

Mute

Email to a Friend
Thank you Kelli. I went ahead and opened a new discussion there. I am sorry, I am new to this forum. Thank you so much for your help!