Highlighted

Community Manager
Mark as New

Bookmark

Subscribe

Mute

Email to a Friend
Ask the expert: Virtual Port-Channel on Nexus – Configuration, Best Practices and Troubleshooting
This topic is a chance to discuss more about VPC configuration, best practices and troubleshooting. vPC is a virtualization technology that presents both Cisco Nexus family paired devices as a unique Layer 2 logical node to access layer devices or endpoints. A virtual port channel (vPC) allows links that are physically connected to two different Cisco Nexus devices to appear as a single port channel to a third device. The third device can be a switch, server, or any other networking device that supports link aggregation technology. A vPC can provide Layer 2 multipathing, which allows you to create redundancy by increasing bandwidth, enabling multiple parallel paths between nodes and load-balancing traffic where alternative paths exist.
To participate in this event, please use the

button below to ask your questions
Ask questions from Monday, August 22 to September 2nd, 2016
Featured Expert
Parminder Nath is a customer support engineer in Cisco HTTS (High Touch Technical Support). He is an expert on LAN Switching and Data Center products. His areas of expertise include Cisco Catalyst 2x00, 3x00, 4x00, 6500, Cisco Nexus 7700, Nexus 7000, Nexus 6K, Nexus 5K, Nexus 3K and N2K. He has over 11 years of industry experience working with large Enterprise and Service Provider networks. Parminder is CCIE Data Center(#51436).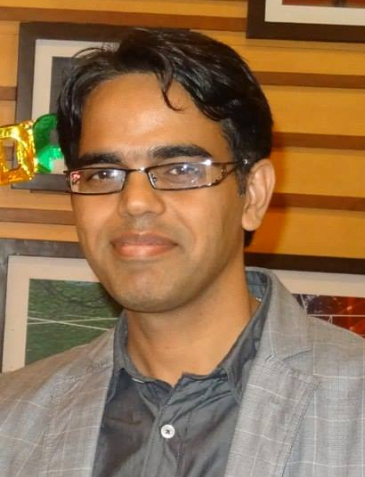 Mahabir Prasad is a customer support engineer in Cisco HTTS (High Touch Technical Support). He has around 10 years of total experience and has been working with Cisco for 4 years and 10 months in multiple domains. His area of expertise are Nexus switches (N2K, N3k, N5k, N9K) and UCS infrastructure. He holds a Bachelor's degree in Electronics and Communication Engineering from J.I.E.T. college of Kurukshetra University. He also holds CCIE Data Center (CCIE#44060) and RHCE certification.
Parminder Nath & Mahabir Prasad might not be able to answer each question due to the volume expected during this event. Remember that you can continue the conversation on the Other Data Center Community
Find other https://supportforums.cisco.com/expert-corner/knowledge-sharing.
**Ratings Encourage Participation! **
Please be sure to rate the Answers to Questions
3 ACCEPTED SOLUTIONS
Highlighted
Cisco Employee
Mark as New

Bookmark

Subscribe

Mute

Email to a Friend
Hi Taj,
Thanks for question. I reviewed the configurations for both nexus devices. These configurations are good and we are not violating any best practice. With that said, we are missing following configuration on Po100 and Po101 which are are fex-fabric ports.
Interface Po100
switchport
Switchport mode fex-fabric
fex associate 100
vpc 100 <--- As our fex are dual homed we need to configure VPC under these ports.
Interface po101
switchport
switchport mode fex-fabric
fex associate 101
vpc 101 <----
We would also need to enable associated features such as "feature vpc" and "feature lacp".
As we know sequence of events while configuring/bringing up VPC first time is very important, we need to make sure peer keepalive is up and passing traffic before further VPC configuration. In our case we need to configure links associated with peer keepalive first. So following configuration we need to apply first;
vlan 9              <-- we need to configure this vlan to be used later for peer-keepalive
name peer-keepalive 

vrf context vPC-PEER-KEEPALIVE
interface e3/30
 desc vPC Peer Keepalive link
 switchport mode trunk
 switchport trunk allowed vlan 9
 spanning-tree port type edge trunk
 spanning-tree bpdufilter enable
 no shutdown


interface vlan 9
 description vPC Peer-keepalive
 vrf member  vPC-PEER-KEEPALIVE
 ip address 198.168.9.57/30
 no shutdown
Also following is the link to VPC best practices;
http://www.cisco.com/c/dam/en/us/td/docs/switches/datacenter/sw/design/vpc_design/vpc_best_practices_design_guide.pdf
Thanks,
Parminder
Highlighted

Beginner
Mark as New

Bookmark

Subscribe

Mute

Email to a Friend
Hi Fhgallardo
As i understand you have two N7K connected directly with FI-A and FI-B. Downstream to which UCS 5108 chassis is connected. Also you have storage array VNX5500 and spectra tape library for backup purpose. I am not sure but these storage devices might be connected to N7K may be via MDS or some other storage switches and the issue is backup is not working.
I think we need to look in to this issue first from application perspective, starting from any reported error/logs.Based on that we can determine if issue is application specific or network and we need to troubleshoot further.
This session is specifically about the VPC which as you know is a way to provide connectivity with multiple level of redundancy ensuring high availability and link-level resiliency. It should not affect backup process in anyway.
If you are seeing any anomalies with VPC or have any query about VPC, please feel free to ask so that i can help you with that.
Thanks
Mahabir
Highlighted
Mark as New

Bookmark

Subscribe

Mute

Email to a Friend
Hi John
VLANs on peer-link are going in to inconsistent state because BPDUs are timing out and Bridge Assurance is kicking in.
So basically we need to check why BPDU are not receiving intermittently. Please check the below:
- Check if CPU goes high during the BPDU timeout. High CPU utilization can cause these BPDU timeouts.
show processes cpu sort | ex 0.0
show processes cpu history
- Are their any errors on the physical interfaces of peer-link. If yes then try replacing cable/SFP if that resolves the issue.

- If there are no errors/drops on the link then check if there are any drops on COPP. If you are using strict COPP policy and running very high number of VLANs then there are chances that BPDU can be dropped because of high BPDU traffic.
show policy-map interface control-plane | i drop|violate
- Check if STP is stable
- Check if you have very high traffic on peer-link. Although data-plane traffic shouldn't affect control plane traffic but it is something you need to avoid.

- Also in a similar issue, i found customer was not using COPP with a thinking that BW for control-plane is not limited with COPP disabled. But that's not true in case of N9K. In N9K when COPP is disabled by default CPU bound queues are restricted with 50 PPS rate which is very low BW
and can cause BPDUs and other control plane traffic to drop easily.
There is bug already there for this behavior:
https://bst.cloudapps.cisco.com/bugsearch/bug/CSCun09035/?reffering_site=dumpcr
Thanks
Mahabir