Highlighted
Beginner
Mark as New

Bookmark

Subscribe

Mute

Email to a Friend
BGP Neighbor flapping issue
We are having problem with one of our EBGP neighbors. The neighbor flaps daily at a specific time. Followinga the syslog messages received at that particualar time
Mar 27 01:23:40.489 PKT: %BGP-3-NOTIFICATION: received from neighbor X.X.X.X 6/0 (cease) 0 bytes
Mar 27 01:23:40.489 PKT: %BGP-5-ADJCHANGE: neighbor X.X.X.X vpn vrf CUSTOMER Down BGP Notification received
Mar 27 01:23:40.497 PKT: %BGP_SESSION-5-ADJCHANGE: neighbor X.X.X.X IPv4 Unicast vpn vrf CUSTOMER topology base removed from session BGP Notification received
Mar 27 01:24:38.278 PKT: %BGP-3-NOTIFICATION: sent to neighbor X.X.X.X passive 2/8 (no supported AFI/SAFI) 3 bytes 000101 (timer expired)
Mar 27 01:24:39.510 PKT: %BGP-5-ADJCHANGE: neighbor X.X.X.X vpn vrf CUSTOMER Up
Cannot diagnose as to why the neighbor goes down daily at this time. Accorindg to "sh ip bgp vpnv4 all neighbor X.X.X.X" output "Last reset 08:51:18, due to Active open failed"
Need help on this urgenty. What is the possible cause of this issue. We have multiple neighbors on this router and all others are fine.
Beginner
Mark as New

Bookmark

Subscribe

Mute

Email to a Friend
BGP Neighbor flapping issue
Hi Sohaib,
If you cannot find anything unusual in your router try asking for the logs of the neighbor router.
Beginner
Mark as New

Bookmark

Subscribe

Mute

Email to a Friend
BGP Neighbor flapping issue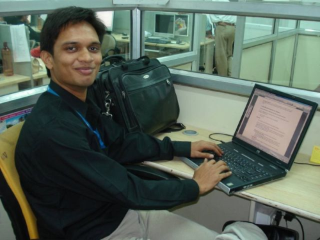 Contributor
Mark as New

Bookmark

Subscribe

Mute

Email to a Friend
BGP Neighbor flapping issue
Can you put debug ip bgp events
Regards,
Smitesh