Beginner
Mark as New

Bookmark

Subscribe

Mute

Email to a Friend
%C4K_L2MAN-6-INVALIDSOURCEADDRESSPACKET: (Suppressed 259850 times)Packet received with invalid source MAC address (00:00:00:00:00:00) on port Gi5/3 in vlan 85
I use catalyst 4506 WS-X4516
version 12.2(25)EWA1
It was happened random port
I don't want to happen it
I want to know that it solve mothod
Highlighted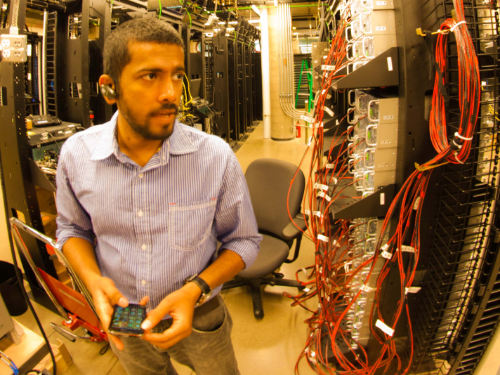 Advisor
Mark as New

Bookmark

Subscribe

Mute

Email to a Friend
Re: catalyst 4506 error log
Here is a snippet from Cisco's docs.
Error Message C4K_L2MAN-6-INVALIDSOURCEADDRESSPACKET:Packet
received with invalid source MAC address ( [mac-addr] ) on port
[char] in vlan [dec]
Explanation A packet was received with an all zero or a multicast source address. The packet is treated as invalid and no learning is done. Excessive flow of such packets can waste CPU cycles. This message is rate-limited and is displayed only for the first such packet received on any interface or VLAN. Subsequent messages will display cumulative count of all such packets received in given interval on all interfaces.
Recommended Action Check the switch configuration file to find the source of these packets on the specified port and take corrective action to fix them at the source end. You can also enable port security on that interface to shutdown the port if the incoming rate of packets with invalid source mac address is too high by issuing the
switchport port-security limit rate invalid-source-mac command.
http://www.cisco.com/en/US/products/hw/switches/ps4324/products_system_message_guide_chapter09186a00803ee231.html