Beginner
Mark as New

Bookmark

Subscribe

Mute

Email to a Friend
The correct route to an Network Admin
Hello! I am currently a student at Devry for cisco training in network Comm. and I also work tech support for lenovo. Right now I am studying to get my A+ cert so I can get a better paying job as well as study for my CCENT than to my CCNA. My question that I am asking is if this is a good route or should I skip A+ and go for my network certs.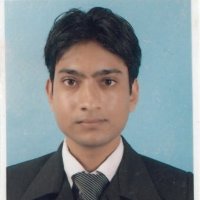 Participant
Mark as New

Bookmark

Subscribe

Mute

Email to a Friend
Hello djinks201If you want to
Hello djinks201
If you want to become Network Admin then there is no need of A+ certification. You can do CCNA, then you have to select in which path do you want to go. There are lot of certifications in Cisco, you can select Routing and Switching, Security, Wireless, VOIP. This will be a good path for you.
Regards,
Mukesh Kumar
Network Engineer
Spooster IT Services
Hall of Fame Community Legend
Mark as New

Bookmark

Subscribe

Mute

Email to a Friend
In my personal opinion, you
In my personal opinion, you can have any certifications you want but if you can't/don't pass the "practical exam" that we've set up as part of a candidate's interview process then you're out.
In my present job, I've seen so many candidates applying for jobs with CCNA, CCNP and CCIE "certification". The very minute we informed them that part of the interview process is a "practical exam" involving configuration of some routers and switches ... these so-called "certified" candidates back out.