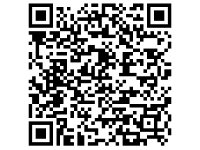 Beginner
Mark as New

Bookmark

Subscribe

Mute

Email to a Friend
NAC switch reporting ifindex different than physical in CAM
I have set the "snmp ifmib ifindex persist" on an older WS-C3550-24PWR switch that is being used in a L3OOB deployment running IOS 12.2(44)SE6. When I manage this switch in the CAM, I have interfaces out of order in terms of their "Index" vs their "Name" and "Description." This isn't a huge deal, but could certainly bite me in the future if I am not paying attention.
Does anyone have an idea (besides the above command and a reload - which I have already done) to resolve this?
Highlighted
Rising star
Mark as New

Bookmark

Subscribe

Mute

Email to a Friend
Re: NAC switch reporting ifindex different than physical in CAM
Joshua,
CSCta85466 was filed to fix this "cosmetic" issue. CAM is working the way as it should. See also CSCeg69592
Slated to be fixed in 4.7.3 according to bug notes.
HTH,
Faisal