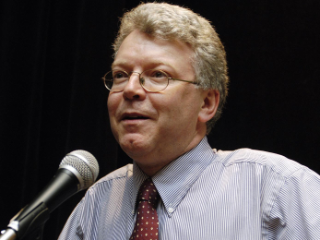 Beginner
Mark as New

Bookmark

Subscribe

Mute

Email to a Friend
3G is soooo last year..... at least that is the message coming out of chicago this year. Last year's WiMAX World has raised it's sights - instead of competing for marketing dollars, RMB and euros with the WiMAX Forum's WIMAX Congress events, the new competiton is the venerable and entrenched 3GSM show in Barcelona.
I think this is a wise move on the part of trendsmedia. It clarifies the marketing spend, and moves away from a direct head to head fight which TM would have eventually lost. It also enlarges the playing field, permitting giants such as Qualcomm and Ericsson, both WIMAX opponents, to stake their claims in the next generation, but also keep the WIMAX supporters in the fold. And coupling Mobile Internet with 4G World higlights the area that Cisco sees as critical - the intersection of the Internet with wireless and mobility, enabled by 4G wireless.
So what do we expect from 4G World? I don;t think there will be blockbuster news, with ITU coming up in October, such news will probably be reserved for that event. But the smaller specialist, knowing that they won't be able to rise above the noise floor in Geneva, will probably make some announcements. Clear will continue to roll out cities in the USA, the WiMAX specialists will announce product innovations, and the big guys will all show their lastest LTE prototypes.
Another thought - I am looking out of my hotel room in Chicago at the convention center entrance. A long line of taxi's are disgorging attendees at the show across the street - "Print 09". Who knew that printing was still so big or so interesting?