Highlighted
Beginner
Mark as New

Bookmark

Subscribe

Mute

Email to a Friend
All,
I recently got CCNA certification. I have around 3 years of wireless industry experience (including assignments at AT&T and T-mobile) with Masters degree in Telecommunications Engineering. However, right now i am not working and looking for jobs. I utilized the time studying for CCNA certification. Now I got CCNA and am thinking how can it help me in RF /Wireless field (UMTS/LTE). Or should I change my field to networking? I am applying for jobs but there are hardly any jobs in wireless that require CCNA....Can someone guide me here...i need to know how will CCNA help me in my field and what else i can study to improve my qualifications...and anything else that could help me in my job search and career....
Thanks !!!!
Regards,
Swati
Highlighted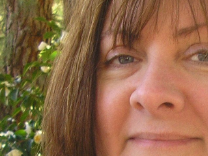 Enthusiast
Mark as New

Bookmark

Subscribe

Mute

Email to a Friend
Hi Swati,
Congrats on your CCNA, I know how hard you worked to get that certification. You sound like you have a great background to start off your hunt for a career in wireless networking. I'd first recommend talking to others about how they got started in their post-certification career. Getting that first break is always hard whether it's right out of college (no matter what degree you have), or changing careers. The more people you meet and chat with the more likely you'll find a match.
The Cisco certification community is a great place to start make connections.
http://www.matrix.nwmls.com/Matrix/Public/Portal.aspx?k=1877789X344I&p=AE-167656-306&L=1https://supportforums.cisco.com/community/netpro/career-certification
Good luck and keep studying - it's a life long committment but worth it.
// Deborah
Highlighted
Beginner
Mark as New

Bookmark

Subscribe

Mute

Email to a Friend
Swati,
You should check out the Cisco Learning Network. The purpose of the site is to help candidates when studying for Cisco exams and to share job experiences. You will be able to talk to folks working in networking today and specifically those with wireless experience. Check it out; https://learningnetwork.cisco.com/index.jspa?ciscoHome=true
Good Luck.
Andy