Highlighted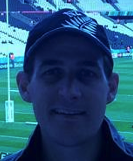 Beginner
Mark as New

Bookmark

Subscribe

Mute

Email to a Friend
CCNP Service Provide Prerequisite
I recently commpleted my CCNP R&S certification (within the last couple of weeks). This means I passed the ROUTE Exam in the process (which was part of the now-retired CCIP certification).
I now wish to get CCNP SP.
When looking at the CCNP SP certification track I noticed it had a CCIP to CCNP SP conversion tool.
It basically states that if I have done the ROUTE Exam I only have to do:
SPADVROUTE
SPEDGE
SPCORE
Basically I can skip the SPROUTE exam.
I have a few queries on this:
Does it matter when I sat my ROUTE exam (i.e. if it was before or after CCIP was retired from the career track) - if not, it would imply that anyone with a CCNP R&S can get CCNP SP with the above 3 exams .... essentially meaning the the ROUTE exam is interchangeable with the SPROUTE exam for CCNP SP.

Does this mean I do not have to get CCNA SP (the prerequisites state the CCNA R&S + 1 CCIP Exam is enough)

I'm sure this has been asked before but are there any Cisco Press publication designed expressly for CCNP SP. I assume the CCIP books will not do, because it is (by definition) a different certification. Alternatively, has anyone produced a list of books that one could buy (followed by the relevant chapters to read) that cover the topics in CCNP SP?

Apologies if I am posting this in the wrong forum, however any help would be much appreciated.
Thanks in advance
Beginner
Mark as New

Bookmark

Subscribe

Mute

Email to a Friend
Re: CCNP Service Provide Prerequisite
You pretty much have got all your answers in the CCIP -> CCNP:SP conversion tool page and in the Cert manager.
It doest not matter when you sat the exam and yes, as of right now the ROUTE is interchangeable with the SPROUTE in the context of CCNP:SP. However it doesnt mean that everyone with an active CCNP:RS can benefit from it, for example I did my CCNP:RS with the BSCI 624-801 exam which are not interchangable with SPROUTE. I would however recommend having a look at SPROUTE anyways to get the XR part of the IGPs.
Correct. You won't get credited for CCNA:SP though, you just skip the prerequirement.
The recommended books for CCIP are definately there for CCNP:SP too, with some additions. Its not a HUGELY different cert. I used this awesome post as reference for materials when doing mine and its pretty spot on: