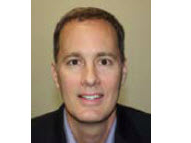 Beginner
Mark as New

Bookmark

Subscribe

Mute

Email to a Friend
How CLEAR is Changing the Game for Small & Medium Business
While most of the attention on CLEAR has been focused on the Consumer space, a new partnership with Cisco and new business-class communication solutions are providing opportunities in the Small & Medium Business (SMB) markets.

Those who manage the phone and data communication networks for small and medium-sized businesses with legacy-based systems know how challenging they can be. Fortunately, in the world of standards-based, all-IP communication solutions, help is not far away. Combined with new access technologies such as WiMAX, these systems can provide enormous flexibility and cost savings for businesses.
To target these opportunities, CLEAR has assembled B2B sales teams and is working with Cisco and others to design packaged solutions to meet the needs of small businesses. In addition to its communication products, CLEAR will also be tapping into Cisco's extensive reseller channel and leveraging their relationships and customer base.

The following quote sums up the solution benefits quite nicely:

"Working with CLEAR, we have packaged complete communication solutions for small & medium businesses that are designed for easy plug and play installation, while providing increased security and QOS (Quality of Service)," says Kittur Nagesh, Director of Service Provider Marketing for Cisco. "These solutions allow companies to focus on running and growing their business, while not having to worry about managing their network."

I wanted to ask the Cisco Service Provider Mobility community members what other great innovative services are Service Providers currently offering to Small and Medium Business markets –OR- what additional Small Business needs do you see out there?

(Read the full article here PDF)

/Carl Townsend
Editor & President, WiMax.com
Beginner
Mark as New

Bookmark

Subscribe

Mute

Email to a Friend
I had a chance to talk with Carl at CES and discuss some of these topics, and I think the article is right-on. WiMAX changes the current cable and business DSL model on its head - this is not about bandwidth for many SMB firms at this point, but instead about connectivity and flexibility. Mobile Internet technologies are already well-marketed for their advantage to help both consumers and business/employees work OUT of the office. WiMAX as a fixed wireless technology enables Small and Medium Business to work differently IN the office.
Has your firm outgrown your current offices? WiMAX allows you to pick up and move your office in the same day. Just pack up the modem, bring it with you, and plug it in.
Are you in need of both primary and backup lines? Offerings of T1s from multiple providers, while seemingly a reliable model, has its drawbacks. These T1s typically converge at the same CO, and then traverse the same physical lines together. What does this mean? The "aura" of spacial or path diversity is hardly redundant.
With the tremendous growth expected from the SMB market segment, it is important to watch how this segment impacts the overall growth of wireless broadband.