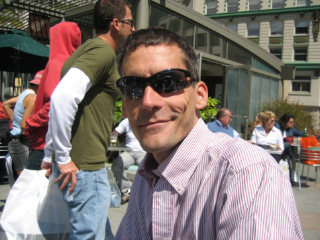 Beginner
Mark as New

Bookmark

Subscribe

Mute

Email to a Friend
During a workshop I spoke in at Mobile Backhaul Asia, it was quickly apparent that the crowd had large variation in experience with IP and Ethernet. Peers jumped into deep dive IP jargon without consideration that much of the crowd came to the workshop to learn about IP value – how were they expected to understand an onslaught of specialized jargon? This experience got me thinking …
· Specialized communities develop specialized vocabulary often to a fault
· Members have varying degrees of knowledge
· Using too much jargon too fast excludes broader participation in discussions
It was great to help the audience break through barriers of fear in asking their questions. This gave us all a chance to begin discussing real concerns triggered from questions like …
"I don't see routing in my RAN. Isn't IP overkill?"
"What's better, Ethernet or IP?"
"How is Metro Ethernet Forum (MEF) relevant to me?"
"What's Cisco's stance on MEF 22?"
"Why will 4G=IP?"
"Can 3G=IP?"
There aren't simplistic answers to these. Rather, these trigger dialogue that helps clarify problems and optional solutions. I use the jargon "MEF 22" in my latest blog to catch eyes, and to trigger dialogue to answer a specific question, not to exclude more generic questions. The blog opens related questions ...
Does a forum like MEF bring value to our industry?
Which is more important to you, IP MPLS Forum or MEF?
Has anyone seen MEF 18 put into practice?
Which of these questions, or related question/topic would you like to see discussed? IP is worthy of discussion.