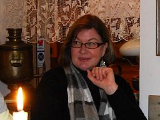 Beginner
Mark as New

Bookmark

Subscribe

Mute

Email to a Friend
WiFi: Operator Friend or Foe?
An article by Maisie Ramsay in this week's Wireless Week caught my eye: ABI: Carriers Warming Up to Wi-Fi. According to ABI Analyst Michael Morgan: "The picture may be unique to each carrier, but in the end, Wi-Fi can offer most operators two key benefits: extended reach and/or network load reduction".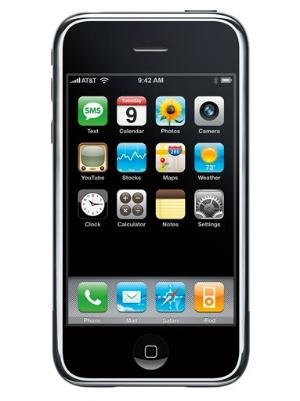 We're clearly seeing more and more signs of this trend, and a straight line can be drawn directly to the success of the iPhone. As Nielson Mobile pointed out recently, 88% of iPhone users access the Internet (4 times the average for the typical subscriber), and WiFi is used by 68% of iPhone users. In fact mobile usage patterns indicate a clear user preference for WiFi when it's available - especially when the transition to the WiFi network is seamless. And, as Mr. Morgan points out, with increased data demands, Operators are increasingly seeing WiFi as a way to free up network capacity rather than as a threat to existing services. Operators such as CableVision are using WiFi bundles to attract new subscribers and expand services to existing subscribers through their Optimum WiFi community zones.
This shift seems to be occurring relatively rapidly. Are you seeing the same trends? I'd love to hear examples of how Operators are integrating WiFi in your part of the globe. And here's an interesting question posed in a discussion with an analyst this week - with WiFi and Femto offload, are we simply moving the congestion problem from one part of the network to another?
Interested in your thoughts.
Beginner
Mark as New

Bookmark

Subscribe

Mute

Email to a Friend
Lisa,
An economist would conveniently say "It depends!"
However, I believe Wi-Fi would be a significant high-performance access technology that many operators will embrace. In the US, both ATT and VZW are doing that. Not only does it move us closer to the promise of ubiquitous access/services, but also provide a great way to offload macro cellular networks. In parallel, end users are becoming more familiar with Wi-Fi, including its configuration, and infrastructure vendors are delivering intelligent connection management and plug-and-play capabilities. 802.11U with service advertisement protocol will also accelerate adoption.
The cost aspects are clearly in the favor of Wi-Fi. A $50 home router can provide cable/DSL modem, Wi-Fi, as well as a 4-port Ethernet Switch! Taking all the huge traffic from apps such as Flickr, YouTube, video downloads, and user generated content, on to the macro cellular network, at this juncture, disrupts the business models. Why not offload at the expense of the wireline carrier in your home?
Or if you are a mobile operator, why not strike a deal with the cable operator to jointly market combined services?
But nothing comes for free. Wi-Fi power consumption is significantly more than traditional celluar networks. I have heard stories of dual-mode phone users charging their phones 2-3 times a day! Clearly, standards for power management will evolve.
Are mobile operators losing minutes/revenue because of the Wi-Fi usage? Or is it a blessing?
How does Femto fit into this equation? Licensed spectrum the mobile operators control?
If you are both a wireline and celluar operator, how can the synergies drive incremental revenue?
Would love to hear from our operator friends on this community!
Nagesh