Beginner
Mark as New

Bookmark

Subscribe

Mute

Email to a Friend
Will Comcast's XFINITY produce an Affinity with Customers?
With some 1900 company name changes last year, one would think these re-branding efforts would pay dividends in market share, customer perception, and employee focus in forging a new direction, both in the short and long term. Does XFINIITY, See (Comcast launches XFINITY), make relevant and pertinent business sense for all stakeholders involved, or can it be viewed as confusing and irrelevant?
These are the questions Comcast (Nasdaq: CMCSA, CMCSK) must answer when making the investment in retraining customers to think in terms of their existing and new products under new brand name. But there are inherent issues with re-branding which must be addressed to ensure the new name fits with an existing and future targeted customer culture.
Does the company have these items?
· Multiple Delivery Platforms
· Multiple Types of Users
· Products & Services with Multiple Features
· Future Content Offerings
· Existing Umbrella or Corporate Names
Can the New Name Pass this Test?
· Will it have an emotional Bond with customer?
· Will the brand name be easily remembered?
· Does the name association reverberate positive or negative?
· Does the new name position the product as intended?
· Can the new name be easily pronounced by customers?
· Will the sound of the new name bond with the customer?
These are the issues Comcast probably considered when changing its product brand name to XFINITY. If you take the meaning of the word (affinity), pronounced and spelled similar to XFINITY, the meaning produces associations like:
How does an Affinity connection relate?
· (A feeling of connection) - "a natural liking for or identification with somebody or something"
· (Connection)-"a similarity or connection between people or things
· (Somebody attractive)-"somebody to whom somebody else is attracted to"
The question remains, will customers have a connection with the XFINITY name? Is Comcast seeking to merge its products, both existing and new, into a new brand that best describes its future? What else will the company do to enhance the name, such as tying it to new and improved customer service and quality engineering? Or maybe it wants to distance its products from an old brand name like Comcast, which has been through the ups and downs of customer perceptions.
Although the company parent name will remain Comcast, even with the newly acquired NBC-Universal, all of its products will be marketed under the name XFINITY, including, Digital Video, Broadband, and Telephone. This goes on to include employee uniforms, customer bills, and product related advertising.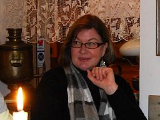 Beginner
Mark as New

Bookmark

Subscribe

Mute

Email to a Friend
Leonard.
I think this is an interesting and informed perspective, but I see the new brand a bit differently. When I heard XFINITY I related it to the word Infinity - unbounded space, time, or quantity - and related it to the Comcast Project Infinity concept. Then I saw their new XFINITY commercial in the SF Bay Area yesterday - and that underscored the concept - that the possibilities with the Comcast XFINITY service will be infinite (taking complete marketing license). I see the new brand as a direct response to AT&T U-verse - a compelling way to package their triple play service offerings. And there is no reason why the company brand should suffer or be impacted with the introduction of a new product brand. Perhaps customer affinity will be finite, but I think it's a good move on Comcast's part!
Beginner
Mark as New

Bookmark

Subscribe

Mute

Email to a Friend
Lisa, Thanks for the great comment....
You are right on the infinity relationship.....but I wanted to offer a different slant on the name since afterall, customers will be the primary target with this change, and hopefully they will accept and embrace the name as representing change therefore meaning more of an affinity with customer and Comcast's expanded products. To me, this is the bottom line of a successful name change.
Thanks!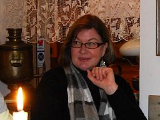 Beginner
Mark as New

Bookmark

Subscribe

Mute

Email to a Friend
Ah - very clever Leonard. You were two steps ahead of me, and with the right focus of course - the customer!