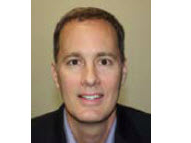 Beginner
Mark as New

Bookmark

Subscribe

Mute

Email to a Friend
WiMAX Operators Can Cut Network Costs in Half by Using Beamforming Systems, finds Analysys Mason
With the proliferation of WiMAX and next-generation wireless broadband networks, service providers are looking for new ways to squeeze more performance and value out of their networks. A new study by telecom research firm Analysys Mason looks to determine which types of WiMAX solutions are commercially attractive to operators, by quantifying the TCO (total cost of ownership) of beamforming systems to more traditional non-beamforming WiMAX systems.
(The report is available for download)
Although many WiMAX vendors have beamforming included on their roadmaps, to date only a handful of vendors offer commercial beamforming capabilities. Beamforming is considered a key technology for wireless broadband networks and is supported in the current 802.16e WiMAX standard and will be deployed in future 802.16m and Long Term Evolution (LTE) networks.
While advanced beamforming systems are often more expensive than other systems, operators must look at the entire cost of operating the network when building their networks.
I wanted to ask the SP Mobility community, what other investments, in addition to advanced beamforming, should service providers be investigating to build more efficient networks?
(Download the full article - PDF)

/Carl Townsend
Editor & President, WiMax.com
Beginner
Mark as New

Bookmark

Subscribe

Mute

Email to a Friend
Hello,
There are several initiatives to achieve that.
1. Beamforming for sure. It can balance much better the initial CAPEX/OPEX with subscriber acquisition by providing larger coverage and capacity with smaller amount of sites. It also can provide much better customer satisfaction/experience in indoor environment. Cisco WiMAX BF can save up to 50% of sites compared to 2-ANT systems.
2. Green BS. Cisco new WiMAX BS (BWX-8415) reduces in up to 50% the consumption of energy compared to previous generations. It means less infra-structure, less OPEX with energy, batteries, air-conditioning, O&M, etc.
3. Open Air Interface. Besides there is WiMAX Forum Certification to guarantee a certain level of IOT, WiMAX failed in create a diversity of terminals such as the success of GSM. This has a huge impact in the business plan. Most vendors of BS are also vendors of CPEs and the network only works or works only better if used the pair BS-CPE from the same vendor. For a medium-long term strategy it's much better to allow the operator and mainly, the market to decide which is the best cpe for what. Cisco WiMAX solution works under WiMAX Forum 16e Wave 2 Standard and has a program of IOT that perform a solid list of procedures and tests to provide to SPs the list of CPEs compatible with Cisco Solution. Today there is more than 20 different type of terminals and the list is still increasing. There are different cpes for all needs, such as indoor, mobility, outdoor, fixed, multimedia, etc.
4. The WiMAX is not only about RAN. It is important to to think the entire E2E network. Also, as any broadband wireless network, transport links most of the time represents a huge CAPEX or OPEX (if used leased links) to the business. Cisco is the right partner to provide the E2E customized, optimized, efficient IP transportation and IP CORE for the WiMAX access.
5. Redution of Site acquisition costs. Cisco new generation of BS (BWX-8415) has all electronics together with the antenna. This means that there is no need for greenfield spaces (only for energy/backbone). The BS can be installed in poles, towers, building face walls, etc, making very flexible and cheaper the site acquisition costs.
Many other initiatives can be listed here, but I believe that these 5 topics can be a good start.
BRs,
Arnaldo Carvalho
WiMAX CSE LATAM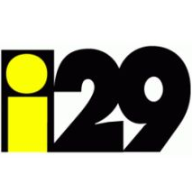 Beginner
Mark as New

Bookmark

Subscribe

Mute

Email to a Friend
How do SPs using the current Cisco WiMAX solutions obtain this list of compatible CPE? We're very interested in that, but have only been able to obtain a brief list of chipsets that were under IOT testing. We weren't aware there was any list of CPE that have passed IOT with Cisco BWX equipment.
Thanks.