Highlighted
Beginner
Mark as New

Bookmark

Subscribe

Mute

Email to a Friend
We are installing a 2504 with management on VLAN2. The management port is on interface 1 which is attached to a layer 3 3750. From other VLANs in the network we cannot manage the 2504 controller with the web manager. We are running the latest code, 7.2.103.0, since we are using 3600 APs. We have a TAC case open, but spent 3 hrs with them and they can't figure out the problem. TAC did some debugging and saw that the 2504 is ARPing for the address of the PC on the other VLAN instead of sending the packet to its default gateway.
Anyone else have success with the management interface on a VLAN and managing the controller from another VLAN?
Highlighted
Hall of Fame Master
Mark as New

Bookmark

Subscribe

Mute

Email to a Friend
Re: 2504 Management on VLAN
I do it all the time. As long as you have routing from the other subnets to the management subnet, you should have no problem. Can you attach your show run-config no ap.
Thanks,
Scott Fella
Sent from my iPhone
-Scott
*** Please rate helpful posts ***
Highlighted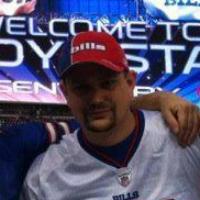 Advisor
Mark as New

Bookmark

Subscribe

Mute

Email to a Friend
Re: 2504 Management on VLAN
For the other VLAN do you have interface configured on the WLC? If so:
Config network mgmt-via-dynamic-interface enable
Steve
Sent from Cisco Technical Support iPhone App
HTH, Steve ------------------------------------------------------------------------------------------------ Please remember to rate useful posts, and mark questions as answered