Beginner
Mark as New

Bookmark

Subscribe

Mute

Email to a Friend
Hi All,
Having problems with wireless. After about 15 min connections drops...need to do a repair in windows to get back on.
Using an 1100 AP, laptops are HP.Looking at the 802.11b detailed status i'me seeing very high Header CRC Errors, & high number of CRC Errors. Any help appreciated.
Rgds.
Harry.
Highlighted
Contributor
Mark as New

Bookmark

Subscribe

Mute

Email to a Friend
If the number of CRC errors seems excessive, check the following:
Check the Line of Sight (LOS) between the transmitter and the receiver. Try to ensure that the LOS is clear.
Change the frequency to one which may have less interference.
Ensure the antennae and cables are appropriate for the distance of the radio link.
Download the Antenna Calculation Tool (Microsoft Excel format) and verify the configuration of the physical elements of your connection.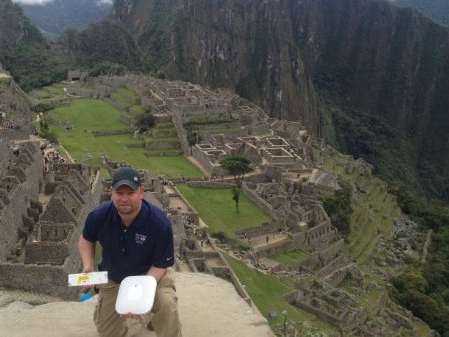 Advisor
Mark as New

Bookmark

Subscribe

Mute

Email to a Friend
I would sniff the air and see whats going on. What is your noise floor and signal strength like? What NIC clients do you have in the HPs? How many clients do you have? Do you have controller based or autonomous ?
"Satisfaction does not come from knowing the solution, it comes from knowing why." - Rosalind Franklin
___________________________________________________________
Rising star
Mark as New

Bookmark

Subscribe

Mute

Email to a Friend
You could also try disabling the 1 Mbps basic data rate and see if you see a decrease in the errors. It really depends on your density & environment.
As someone else mentioned, you should sniff the band to check for interference.
If the 15 minute window is a constant and not occurring during a particular part of the day, it may indicate an issue with the network infrastructure as well.