Highlighted
Beginner
Mark as New

Bookmark

Subscribe

Mute

Email to a Friend
Cisco AP 1131AG Web Interface Problem
Hello,
I purchased two Cisco access points (model AIR-AP1131AG-A-K9) from a seller on eBay. The Access Points power up fine and are able to get an IP address (I can see the AP's MAC address on my router), but it won't let me connect to the web interface to manage it. I have tried using different browsers, but they all say something along the lines of "The page could not be found" when I enter the IP address into my browser. No login screen, no nothing: just a time-out error.
When the Access Points are powered on, the Ethernet and Radio lights start out green, but then the Ethernet light stays green and the radio light flashes amber and the two alternate being lit. The status light on the outside of the Access Point goes from green to orange to red and back again, looping infinitely.
Any ideas what could be wrong? Thanks for any and all help in advance! (Please let me know if you need more information; I don't ahve the AP's with me, but I will be home in a few hours and can respond then.)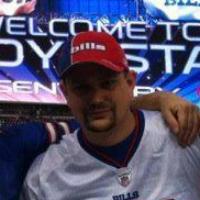 Advisor
Mark as New

Bookmark

Subscribe

Mute

Email to a Friend
Cisco AP 1131AG Web Interface Problem
do a show cdp neighbor detail on the port the AP is connected to. Take a look at the software that is running, IOS will show k9w7, and lightweight will show k9w8.
if it''s k9w8, you'll need to convert them back to IOS
http://www.cisco.com/en/US/docs/wireless/access_point/conversion/lwapp/upgrade/guide/lwapnote.html#wp160918
HTH,
Steve

------------------------------------------------------------------------------------------------
Please remember to rate useful posts, and mark questions as answered
HTH, Steve ------------------------------------------------------------------------------------------------ Please remember to rate useful posts, and mark questions as answered