Explorer
Mark as New

Bookmark

Subscribe

Mute

Email to a Friend
Clients connecting to distant AP
I have a school that has recently update/upgraded their wireless infrastructure. They had a number of dead zones, and areas with poor coverage. We performed a site survey and identified a number of locations that required some additional coverage. One area was the school library. The nearest AP (1131AG) wasn't providing much in the way of signal to this room, in fact it was quite void of any signal entirely. The entire library was double-thick cinderblock, lots of glass, etc. On paper it looked like a great place to add another AP.
We've also been purchasing newer 3502i AP's as most if not all of the equipment we are purchasing these days support 802.11n, and the throughput limitations of the 1131's is starting to be noticed. They are for the most part 3+ years old.
We installed a new 3502i in the Library, however in a test with about a dozen laptops yesterday almost all of them associated to the old 1131 that is almost 100 feet away, down the hall in another room.
Connectivity to the 3502i is fine, my phone was associating with it, along with a couple of other wireless computers, but this group of laptops all keep going back to the 1131.
I went back today with my personal laptop and sat about 10' away from the new 3502i and my own laptop associated to the distant 1131. I see no signs of interference via spectrum analyzer, just good signal in both 2.4 and 5.0 bands.
Any thoughts on why clients would refuse to associate to the nearest AP with what should be the best signal?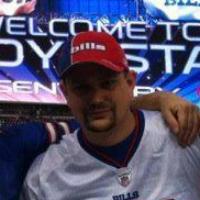 Advisor
Mark as New

Bookmark

Subscribe

Mute

Email to a Friend
Re: Clients connecting to distant AP
Could have something to do with the client drivers. The newer Cisco AP's have mac addresses that do not start with 00: Older drivers may not like the fact that the BSSID is non-00: and not connect. I have seen this happen with WPA/WPA2 encryption methods, open and WEP seem to work ok.
Cheers,
Steve
Please remember to rate helpful posts
HTH, Steve ------------------------------------------------------------------------------------------------ Please remember to rate useful posts, and mark questions as answered
Highlighted

Cisco Employee
Mark as New

Bookmark

Subscribe

Mute

Email to a Friend
Re: Clients connecting to distant AP
Hii ,
Can you please provide lilttle more information ?
Is it autonomous or WLAN controller architecture ?
Does none of the clients gets associated with the AP or few ?
Which radio of 1131 all clients gets associated ?
In case WLAN controller , are u using AP group feature or band select feature ?
The best place to start debugging is capture on the Air , check if the beacons are getting advt from the AP.
Thanks
Vinay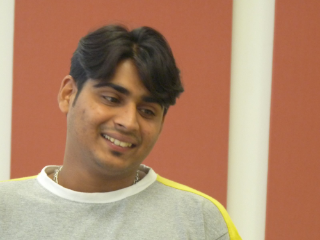 Cisco Employee
Mark as New

Bookmark

Subscribe

Mute

Email to a Friend
Re: Clients connecting to distant AP
Hi,
I second Steve.. The client driver makes the decision to chose the AP or the signal based on its own protocols or the rules.. eg - some of the client drivers tries to search the signal from the one which it was previously connected to.. or something like that.. however most of the client drivers choses the one which has the best signal strength..
However... to test this.. take a downtime and shut down the 1131 AP radio and check how much distance is covered by the 3502 and try connecting the laptop to it and run the debugs for that client and see whats happening..
lets see whats happening.. whether its the authentication or even the association issue or something!!
lemme know if this answered your question..
Regards
Surendra
====
Please dont forget to rate the posts which answered your question and mark it as answered or was helpfull
Regards
Surendra BG