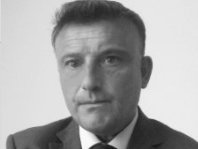 Participant
Mark as New

Bookmark

Subscribe

Mute

Email to a Friend
1 ACCEPTED SOLUTION
Participant
Mark as New

Bookmark

Subscribe

Mute

Email to a Friend
That's exactly it Ken, and 5 for you too...
Just a last complement of information to make it perfect, machines count in slots, a slot can be 20 microseconds or 9 microseconds depending on if you use 802.11g/802.11a or 802.11b.
The rest of the process is exactly how you describe it. You pick up a number, say 16 (slots, so for example 320 us). countdown from that, checking the air at each slot.
Someone sends for 300 us, which is 15 slots, you add them and restart as you describe.
Thanks for getting to help people, the more we are, the clearer it all becomes!
Take care
Jerome