Highlighted
Beginner
Mark as New

Bookmark

Subscribe

Mute

Email to a Friend
High latency when connected to C1200 Aironet
Hi all,
I work for a small college. We have several Cisco 1200 Aironet deployed our the campus, all of which are configures to run multiple SSID's. The problem I have is that when I connect, via AP, it successfully connects to the desired SSID but on pinging the default gateway of said SSID I get high latency (avg around 100 - 200ms).
When pinging from the switch (Cisco 2950) to the default gateway the latency is good (1-2ms). It is just high when I connect via the C1200 AP and try to ping.
help needed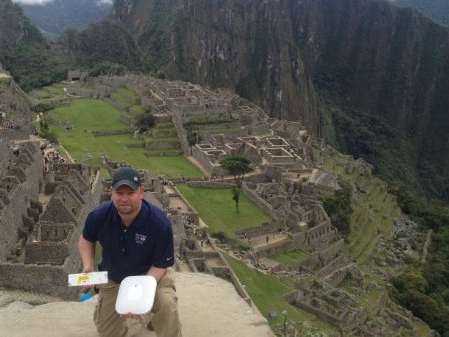 Advisor
Mark as New

Bookmark

Subscribe

Mute

Email to a Friend
High latency when connected to C1200 Aironet
Hi and welcome to CSC
This could be becuase of a number of issues:
1. What is your RSSI on your client, meaning how well does your client hear the AP? If you are 80 dBm or higher that could be one reason.
2. What is the TX power of your ap ? Sometimes you can hear the AP very loud like 100mW and your client like a laptop can only talk back at 40mW.
3. Is this on 2.4 GHz? If so, is the 2.4Ghz medium busy with RF? If you have a GHz radio in the 1200 connect to the 802.11a side <5 ghz> and rerun your test
__________________________________________________________________________________________
"Satisfaction does not come from knowing the solution, it comes from knowing why." - Rosalind Franklin
"Satisfaction does not come from knowing the solution, it comes from knowing why." - Rosalind Franklin
___________________________________________________________