Highlighted
Beginner
Mark as New

Bookmark

Subscribe

Mute

Email to a Friend
Motorola roaming issues with cisco WLC/AP
Hi, We are using 25 cisco AIR-LAP1042N-T-K9 AP´s with WLC AIR-CT5508-K9 (7.0.116.0) at our distribution center. The issue is that the mororola MC3190 (windows CE 6.0) handheld works fine for a while and stops when doing the roaming. It is not all the time that the roaming makes it stops, for ex, in this attached debug it roamed 6 times ok (till ####) and at the last one stopped when going from AP 3a;d0 to b4:20. After it stops users need to reset the handheld and today it is happennig every 15/20 min. They are on my neck! Thanks in advance
Highlighted
Rising star
Mark as New

Bookmark

Subscribe

Mute

Email to a Friend
Highlighted
Beginner
Mark as New

Bookmark

Subscribe

Mute

Email to a Friend
Thanks for the document, but we have investigated futher and it seems that when a client roams from one nortel/avaya switch to another there is an update issue with its mac address. We have a ticket opened with our switch support.
Thanks.
Highlighted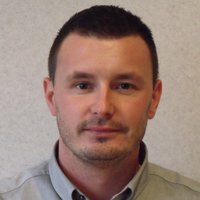 Beginner
Mark as New

Bookmark

Subscribe

Mute

Email to a Friend
Hi Waldir
I've noticed the very same issue with another wlan controller & handset, it seems that the device says its connected but it doesn't ping. deleting the device from the controller forced the Motorola mc9190 handset to reconnect quickly and connectivity resumes (for so long) have changed the mc9190 profiles to a wpa2/aes instead of wpa/tkip which appears better but the random problem will most likely show its ugly head again very soon
I'm also currently looking into changing the minimum bss rate settings in hoping that the clients will seek out other AP's before its too late (for roaming issues)
Did you get any further with this?
Thanks,
MC9190 / Windows Mobile 6.5